What Are The Top Uses For A Summerhouse?
There are many different ways to make use of your summerhouse based on your hobbies, passion projects and family members sharing it with you. If you've invested in a brand-new summerhouse, purchased a property that comes with one for the first time or feel that your existing summerhouse isn't used in the most effective way possible, we can help.
We've put together a guide for some of the most popular ways to use a summerhouse, so you can make the most of the extra space you have available and help your home achieve its full potential. Our stunning Fair Trade furniture looks great in any summerhouse, but the specific choices you'll want to make and the other items you'll need will depend on how you want to use it.
Popular Summerhouse Styles
What are the top uses for a summerhouse? From social hubs and quiet retreats to safe spaces for your hobbies or a kids' playroom, the possibilities are endless. Summerhouses are renowned for their style and versatility, so you can help your space take shape and personalise it in the way that's right for you.
Take a look at some of the inspiring ideas we've put together for your summerhouse renovation project – they are highly desirable features for any property, whether you're going to enjoy it alone or with friends and family. Get some ideas about how to use your summerhouse and enjoy a more stylish, comfortable and unique living space.
Are you looking to share your summerhouse with friends and family? If so, you can turn your extra inside/outside space into a welcoming room for parties, gatherings and sophisticated dinners. No matter what style of social event you want to host, you can personalise the furniture in your summerhouse to make it work for you.
A summerhouse is often used for social gatherings because of the options it provides – no longer are guests limited to lingering in your kitchen or living room throughout the evening. When you host in your summerhouse, visitors have the option to move freely between your inside and outside areas, grabbing a drink or a bite to eat and then stepping out into the garden.
What's more, your summerhouse will be ideal all year round – in summer, friends and family can step outside of your summerhouse to get some fresh air and then retreat back inside to get some relief from the sun; and in winter, it's easy to duck inside and dodge a sudden downpour. If you're keen to host a dinner party, our Semarang Dining range is an ideal choice.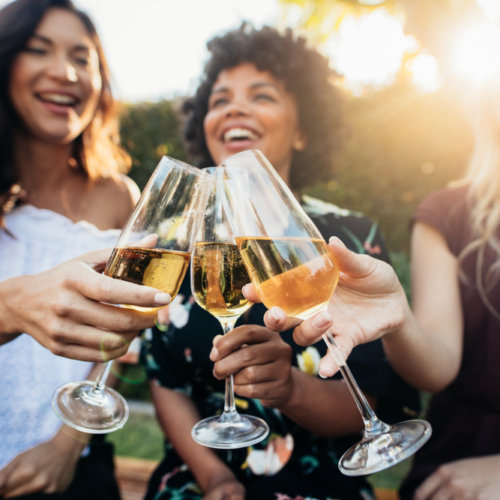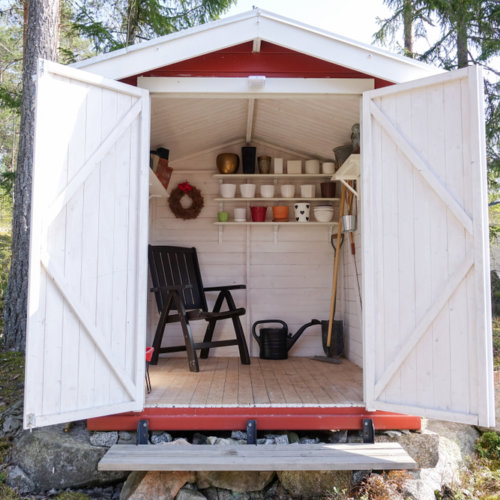 Anyone who owns a summerhouse knows it's much more stylish and versatile than a simple garden shed – but that doesn't mean you can't get some of the same functionality from it. Summerhouses are an ideal way to keep your valuable tools and equipment (including electrical appliances) covered from the rain so you can keep them to hand easily.
Another use for a summerhouse when it comes to gardening is a safe space for you to move some plants into when a cold snap sets in. It's also a useful nook in which to keep plants you haven't yet potted or anything that you'll want to keep close by to tend your garden.
After all that hard work, you'll want to admire your gorgeous garden – which is where a summerhouse comes into its own. Sit back and relax in your summerhouse as you look over your land with admiration. You can snuggle into our distinctive asymmetrical Semarang armchairs with a cup of tea and a smile as you survey your green-fingered work with pride.
One of the most popular uses for a summerhouse is as an escape from work or family commitments as somewhere to indulge in your favourite hobbies. If your pastimes include arts and crafts, you can sneak away from the family to unwind and get creative.
If you need tools and equipment, a summerhouse provides plenty of space for these without sacrificing space in which to unwind. When woodworking, for example, you can open up the doors and let in the fresh air. Are you more committed to quieter, smaller-scale hobbies? No matter how you want to use your summerhouse, the space is versatile enough to use in the way you want to.
Many artists and creatives enjoy working in a summerhouse because of the way in which it provides a connection to nature. Full of fresh air and offering easy accessibility to your garden, summerhouses are inspiring spaces. As inspiration strikes, who knows what you'll come up with? You might dream up something as creative and intuitive as our multi-functional Semarang footstool.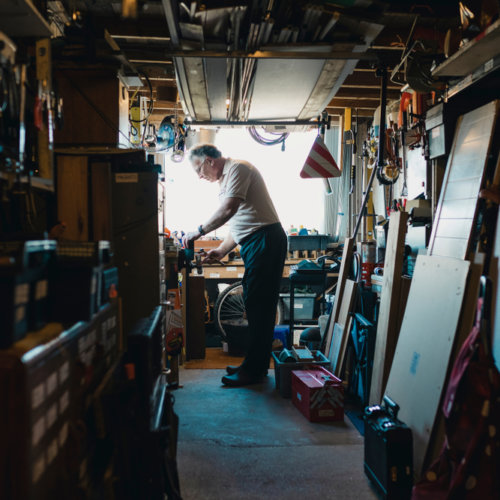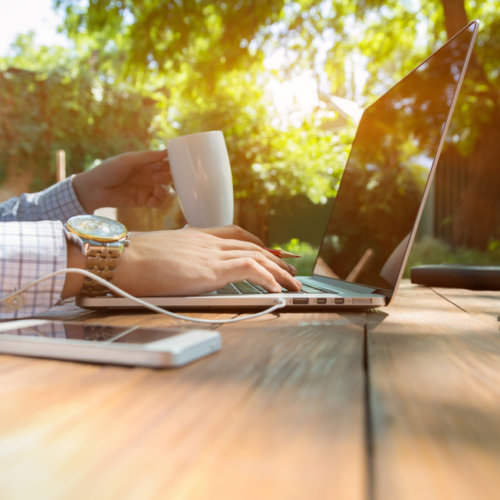 If you work from home, you can use your summerhouse to make the experience much more enjoyable. There's no need to feel trapped and confined in a spare room or converted loft with little light or fresh air. Venture outside and transport your summerhouse into a welcoming, inspiring and encouraging place to work as a modern home office.
Many office workers find their creativity and passion for work stifled by a lack of light, fresh air and the positive influence of nature. Use your summerhouse as an office and eliminate these problems for a nine-to-five unlike any other.
Combine work and play and improve your working day with this use of a summerhouse. There will still be plenty of extra space available, even once you've moved in your desk, computer and any other equipment you need. If you're worried about having enough room left, our neat and petite Bantul summerhouse chairs are a great choice to save space.
There's no better feeling at the end of a long day than coming home from work and settling down with your favourite drink and a good book – perhaps even, on a particularly luxurious and enviable weekend, this could be your whole day. Summerhouses are perfect for this.
With access to a bright space, fresh air and a glorious view of your garden, you can use your summerhouse as a calm and relaxing retreat to escape from the everyday and spend some time with yourself. Settle in and snuggle down with your favourite book – and favourite company, even if it's just you – and take some time to do whatever you want.
Any of our armchairs will make a fine addition to your individual summerhouse, as stylish as they are comfortable and completely Fair Trade. With standard or asymmetrical designs, you can enjoy a cosy corner and reach for your snacks and drinks with ease for a space you'll always want to escape to any time of the day.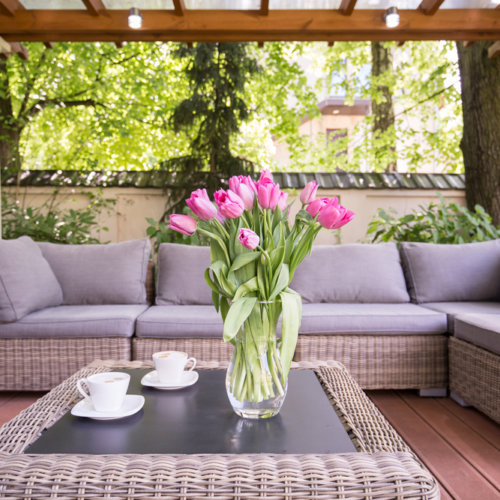 Fair Trade Summerhouse Furniture
In many cases, the top use for a summerhouse isn't a singular purpose – it's a personal and completely unique combination of any or all of the above, plus many more possibilities. Summerhouses are increasingly and incredibly popular because of their versatility. Every property is unique, as is every homeowner and similarly every summerhouse.
No matter how you want to use your space, you'll want to find the finest summerhouse furniture to fill it. Why not take a look at our Shop to see the full range we offer and find the perfect styles, designs and fabric options to suit the space you have in mind?
We've got a selection of dedicated summerhouse furniture, but any of our chairs, sofas, planters, side tables and so much more will let you create the perfect space you have in mind to use however you want. Whether you want to use your summerhouse as an office, social space, quiet retreat or crafty workshop, contact us to find out about the perfect pieces to create the aesthetic that's right for you or visit our Salisbury Showroom for inspiration.