Conservatory Furniture Poole
Feelgood furniture for your Poole conservatory, summerhouse or garden room.
For modern and comfortable conservatory furniture in Poole, look no further than Fair Trade Furniture. From our stunning showroom in Dorset, we offer a wide range of both traditional and on-trend furniture for conservatories, summerhouses and garden rooms, so we're sure to have the right fit for your home.
We've been helping customers in Poole and across the UK to get the most out of their conservatories. So whether you're looking to enhance the space you already have or take the chance to completely reinvent, we'll work closely with you to discuss what you need and recommend the right conservatory furniture choices for you.
Here, we'll outline some more information about three of our most popular conservatory furniture ranges – Semarang, Jogya and Bantul – and tell you more about the Fair Trade values that are close to our hearts and at the centre of everything we do. For more information, we welcome you to explore our online Shop, get in touch with our team, or arrange a visit to our beautiful Dorset conservatory furniture showroom to see the items in situ.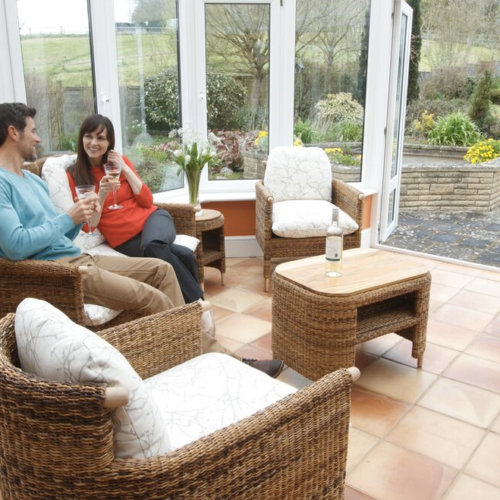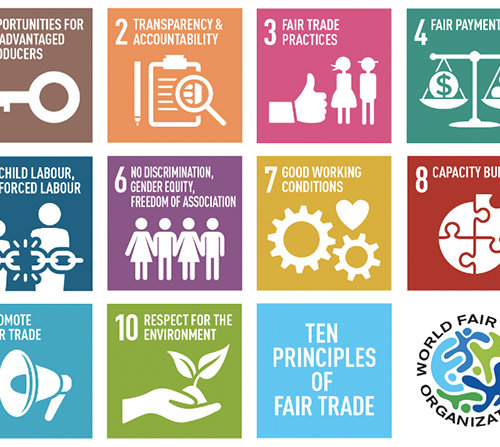 Fair Trade Values that drive everything we do
Our Fair Trade values are one of the many aspects of our team here that sets us apart from other conservatory furniture companies in Poole and the surrounding areas. This commitment is demonstrated in our history as the first independently verified Fair Trade company in Europe. Since then, we've remained as passionate as ever about providing stylish and comfortable conservatory furniture with a Fair Trade heart.
Choosing Fair Trade Furniture is choosing Fair Trade values. We're more than just the conservatory, summerhouse and garden room furniture that you can see in our online shop. The passion, commitment and enthusiasm that runs through our business are clear in all the pieces that are produced in Java, Indonesia, by our Fair Trade partners, right through to when they are delivered by our UK team.
For conservatory, summerhouse or garden room furniture that provides more than just comfort, choose Fair Trade. For more information about our ways of working and the parties that benefit from our partnerships, we would love to talk with you.
Combine style and comfort for superior results.
Semarang is our flagship range. Comfy and stylish, the pieces in this collection feature both classic, symmetrical designs as well as our distinctive asymmetrical profiles. With soft cushions, high backs and one side higher than the other, they're simply irresistible and allow you to snuggle into a cosy corner, becoming an inviting feature of your conservatory to welcome you home.
Ideal for conservatories, summerhouses and garden rooms in Poole alike, our Semarang furniture is one of our most versatile options, neatly slotting into an established space – or able to take centre stage as the focus of a revamped room if you want it to. With chairs, sofas, side tables, footstools and much more available, you can complete the look and create the conservatory of your dreams.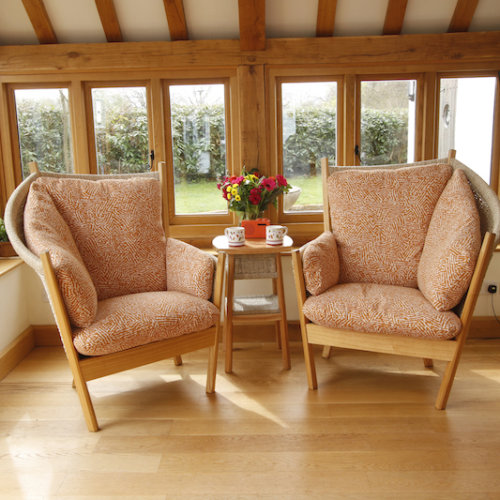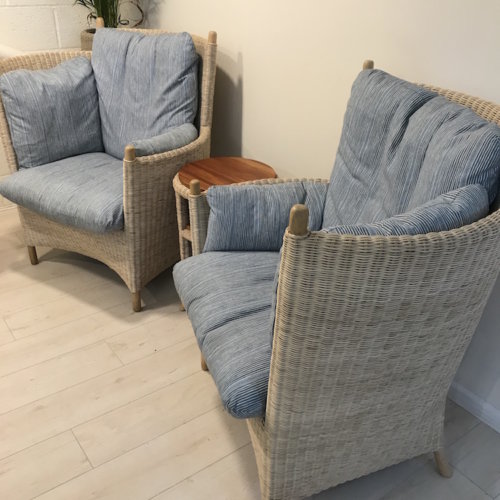 A cocoon of comfort to wrap around you.
Our Jogya conservatory furniture range is as comfortable as it is long-lasting and durable. With a design that includes hand woven rattan, it's a classic aesthetic given a modern twist with our asymmetrical high- and low-sided options available. It'll last you for many years with a style that's sure to stand the test of time.
The Jogya range contains chairs, sofas and footstools, making it an excellent option to reinvent your conservatory, summerhouse or garden room. Or, like all of our pieces, they're as well suited to elsewhere in the house and will look just as at home in your living or dining room. The Jogya range's durability means you can even use it outside, as long as it isn't too wet or windy, as it's a little more weatherproof than the other options.
Neat and petite for all kinds of spaces.
The Bantul conservatory furniture range is neat and petite, so it can ideally slot into an existing suite, making it perfect for smaller summerhouses or space-limited garden rooms. Whether you're taking it outside to enjoy some fresh air or snuggling into a cosy corner, the Bantul range is a great way for the space-conscious to maximise your views.
Available in both standard and low back options, the Bantul conservatory furniture chairs are compact and comfy. They feature a distinctive look, with banana fibre weaving – wickerwork woven onto its rattan pole structure. It's a chair that demonstrates the quality of its craftsmanship from all angles, as comfortable as it is stylish and distinctive, with two feather filled cushions to complete the look and feel of your new favourite place to be.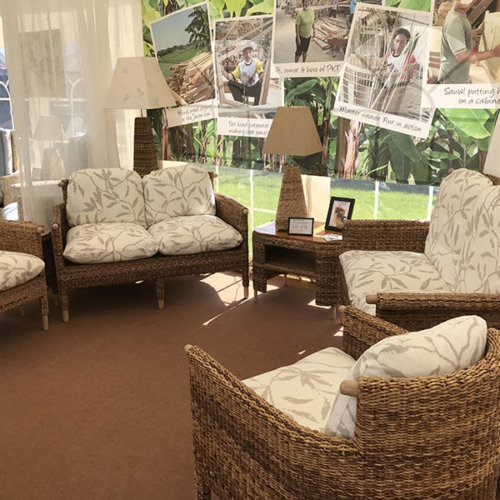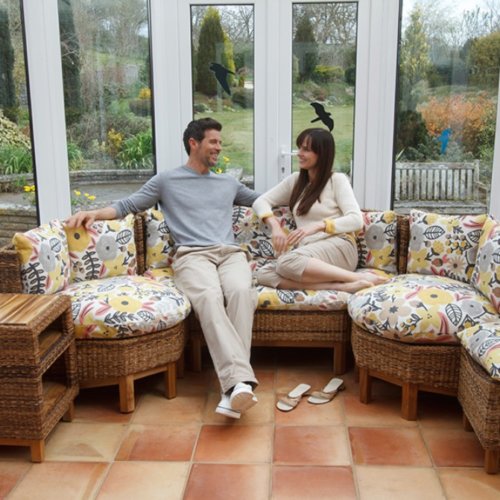 Conservatory Furniture Prices Poole
Get in touch for conservatory, summerhouse and garden room furniture prices for your Poole home.
For top quality conservatory, summerhouse and garden room furniture for your home in Poole, we welcome you to talk to our team here at Fair Trade Furniture.
Our ethical, sustainably sourced and supremely comfortable furniture will be the perfect fit for you and your living space, with a range of styles and fabric options to choose from.
Why not arrange a visit to our beautiful Dorset Showroom to see some of our most popular pieces for yourself in situ. Book online or call us on 01722 340882. We look forward to speaking with you soon!