Conservatory Furniture Cheltenham
Discover the ideal feelgood furniture for your Cheltenham home.
At Fair Trade Furniture, we offer fantastic conservatory, garden room and summerhouse furniture in Cheltenham and surrounding areas. If you have one of these spaces, you may know how tough finding the right furniture can be. Heavy designs can wear down and stain in the sun, while some can feel tired and outdated. However, we've crafted a range of quirky, unique collections that add personality to your home.
Our conservatory furniture comes from Tord Kjellstrom, the visionary Swedish designer. Tord's designs pop out in any space, with the option of several stylish colours and designs. And, thanks to our partnership with Malvern Garden Buildings, you can see them for yourself at their showroom.
Also, our conservatory furniture is ideal for your Cheltenham home. We use durable, hard-wearing fabrics in our design to make sure they last. Not only that, but we use soft cushions, rattan and other materials to provide an ideal blend of softness and sturdiness. When you choose our conservatory furniture, you'll also get a Fair Trade design for your Cheltenham home.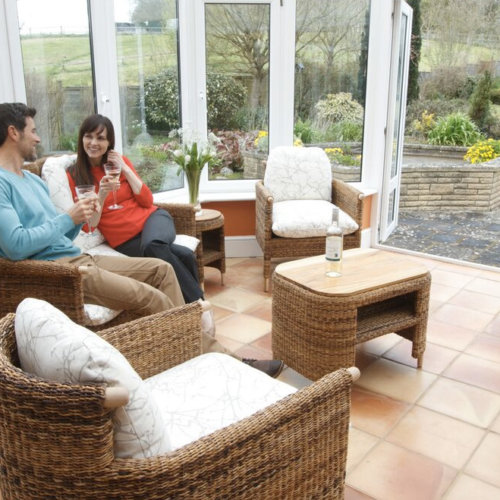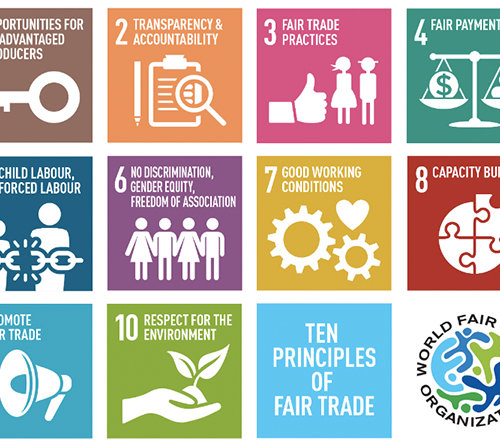 We are committed to Fair Trade throughout our whole process.
At Fair Trade Furniture, we're proud to do everything by Fair Trade rules. That means every design we create, and in every last detail, follows our values. Our furniture is representative of this commitment, designed in Sweden and created by skilled craftspeople in Java. As a Fair Trade provider, we ensure every part of that process is fairly paid for their handiwork.
We're the first furniture company in Europe to become an independently verified Fair Trade company. That means the World Fair Trade Organisation has accredited our work. Because of this, you won't only be investing in quality conservatory furniture for your Cheltenham home. You'll also be investing in the people that make it possible.
When you visit one of our showrooms, or Malvern's, you'll see our Fair Trade designs for yourself. They have a stunning design and superb craftsmanship, giving you a quality that lasts. You'll also be able to see the impact of skilled people who've made our furniture a reality. That way, our furniture is more than just a brilliant design.
Explore our feelgood furniture at a showroom near you.
Thanks to our Showroom Partners, Malvern, you'll be able to discover our conservatory furniture for yourself for your Cheltenham home. When you arrive at one of our showrooms, you can explore our whole range, and feel just how comfortable our designs are. We also offer furniture that's ideal for summerhouses and gardens, meaning you might find even more at our showrooms!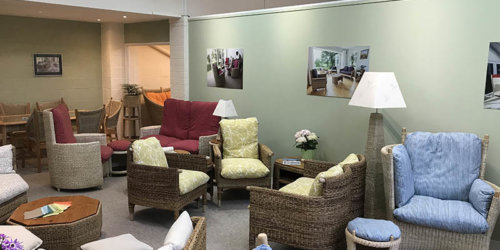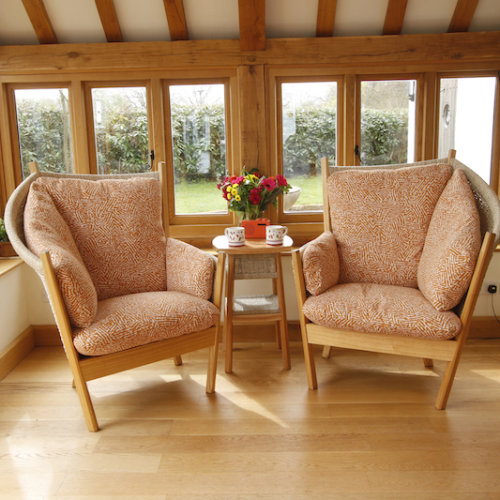 Beautifully quirky, supremely comfy.
The Semarang range is our flagship collection of feel-good conservatory furniture for your Cheltenham home. Designed in Sweden and manufactured in Java, these designs combine quality with comfort and style. We use hard-wearing fabrics and soft cushions, while the seat frames and legs made from a local Indonesian wood, Mindi, to craft our unique designs.
The main draw of the Semarang range is the unique Semarang chair. This chair has one side higher than the other, meaning you can lean back into it after a long day. Not only that, the other side is much lower, making it much easier to reach over to a side table and pick up a drink. The Semarang range also comes with side tables, as well as footstools.
Thanks to the durable design, you can be sure your Semarang conservatory furniture will last in your Cheltenham home. The fabrics won't wear down and stain in the sun, while the frames and cushions will keep supporting you for years to come. You can even turn your conservatory into a place for eating with our Semarang Dining collection!
Wrap yourself up in a cocoon of comfort.
One of our other top ranges of conservatory furniture for your Cheltenham home is the Jogya collection. The Jogya range is not only bold but its versatile too. With rattan in the design, every part of the collection is durable and weather-resistant. Because of this, they'll have no problem dealing with the light inside your conservatory.
Jogya chairs, footstools and more can double up as garden furniture in the summer too. You can put them out into the outside world without worrying about them wearing down or damaging. Even if you accidentally leave them outside and the weather turns on you, not to worry! The Jogya range can deal with wind and rain as well.
The Jogya range features plenty of unique designs too. You can get coffee tables and footstools in a range of colours, thanks to our fabric options. And, should you want to relax, the Jogya chair is perfect. It's high sides envelop you, creating a cocoon-like space for you to relax in and shut the worries of the world out.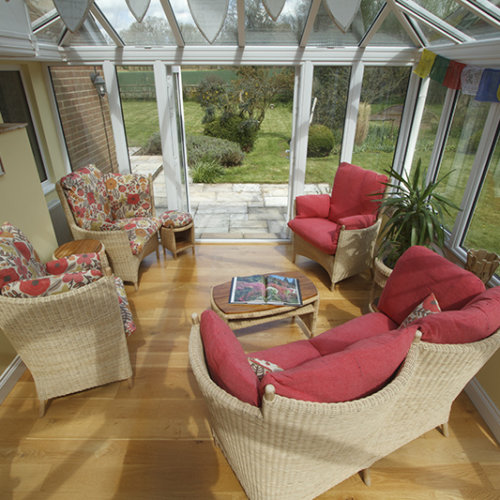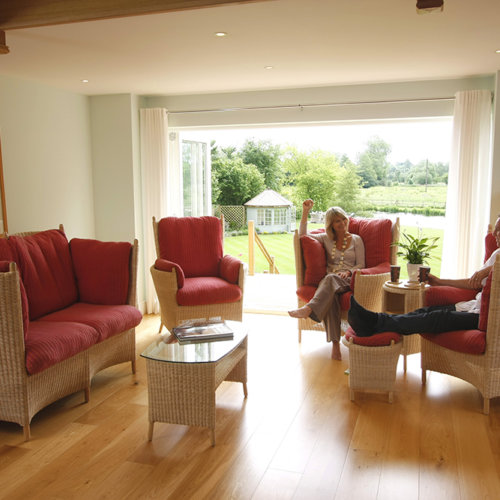 Conservatory Furniture Prices Cheltenham
Feel better than ever with our truly feelgood furniture.
At Fair Trade Furniture, we follow our values in everything that we do. That means our furniture, from conception to creation, is Fair Trade, making sure everybody involved gets a fair share. That means you get better quality from people that can make a proper living from what they do, and our partnership with Malvern Garden Buildings means you can experience our furniture for yourself.
You can also visit our own Dorset showroom to find our full range of conservatory, summerhouse and garden room furniture for your Cheltenham home. If you'd like to look at our collections, book an appointment by calling us today on 01722 340 882, or contact us using our online form.