Conservatory Furniture Exeter
Our conservatory furniture will make your Exeter home more stylish.
At Fair Trade Furniture, we wear our Guaranteed Fair Trade logo with pride. We're the first furniture company in Europe to be awarded this. We believe homes everywhere should enjoy the outstanding quality of our conservatory furniture, which is why we're working with Chandni Chowk  to bring our bestselling range to Exeter for homeowners to try for themselves.
We asked visionary Swedish designer Tord Kjellstrom to create distinctive chairs that look as good as they feel, and so our feelgood conservatory furniture was born. Our chairs and sofas combine gorgeous aesthetics with supreme comfort. When you choose our designs, you benefit from the expert craftsmanship and peace of mind that come with our Fair Trade commitments.
Our designer aimed to relax your mind, body and spirit when you're in sitting in our chairs – and he succeeded! We're delighted to make our stunning conservatory furniture more accessible to homeowners in Exeter, so you can experience the results of our feelgood mantra for yourself.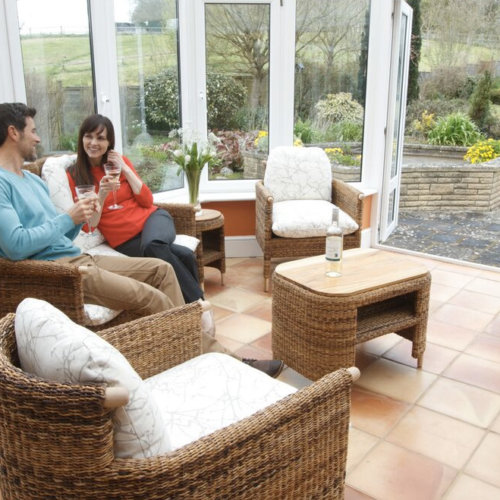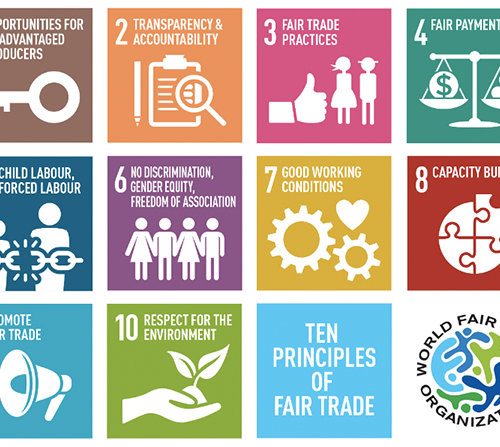 Our Fair Trade Values define who we are and how we work.
At Fair Trade Furniture, we hold our values and commitments close to our hearts. The clue is in the name, after all. Our modern conservatory furniture in Exeter sits neatly alongside our timeless beliefs as the core of our business. We're committed to providing our producers and craftspeople with excellent daily wellbeing, healthy working conditions and development opportunities.
We understand the importance of supporting our partners at the heart of Fair Trade Furniture. Without their hard work and dedication, our furniture wouldn't exist and neither would we! We're passionate about the working conditions at our factories in Indonesia and recognising the talent of our partners there. The outstanding quality of our conservatory furniture is a result of the working conditions that we are always working to improve.
Homeowners in Exeter can now explore the benefits of our Fair Trade values and support the producers who work alongside us. As you lose yourself in the comfort of our elegant armchair designs and allow yourself to relax, we know how important it is to remember the talented individuals behind the scenes who make our conservatory furniture the very best.
Visit a local showroom to try our furniture and feel good.
Our Chandni Chowk showroom in Exeter displays a selection of high quality conservatory furniture from our flagship range, Semarang. You will be able to try out our versatile designs for yourself and see how they could improve your home. When you see our furniture, we know you'll fall for it instantly, so don't be surprised if you leave with a brand-new armchair!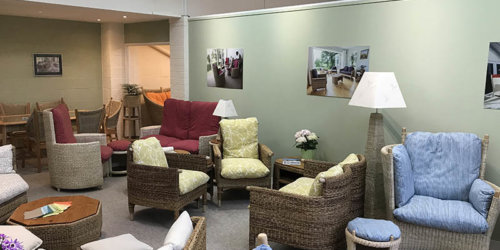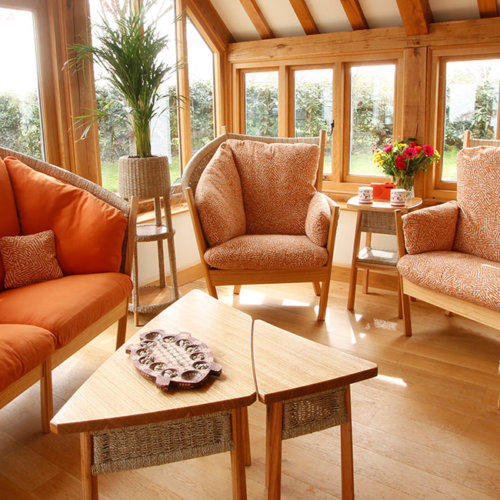 Quirky design and super comfort combine in our flagship range.
As one of our most consistently popular ranges, Semarang perfectly encapsulates our Fair Trade commitments. There is a port from which this design gets its name just 45 minutes away from our partners' factory on Java. We're proud of our most popular pieces of conservatory furniture to reflect the location where they are produced, as their stunning design would not be possible without the skilled craftspeople who live and work there.
The Semarang range enjoys a quirky design, and its commitment to our feelgood mantra is steadfast and unbeatable. Your garden room, extension or summerhouse in Exeter will be improved with chairs and sofas in this unique design that looks beautiful from all angles. Semarang's sculptural design maximises comfort and revolutionises conservatory furniture.
Highly adaptable styles to furnish your home.
This range's flagship armchair boasts a comfort-focused shape, with one side higher than the other and a higher back. This creates a cosy corner so you can settle in and truly relax into your conservatory furniture. Exeter homeowners have never known comfort like this before
Semarang is a highly adaptable range. With a wide variety of fabric options to choose from, you can customise your conservatory furniture exactly the way you want. Whether you're living space, we're sure that the Semarang collection is right for you.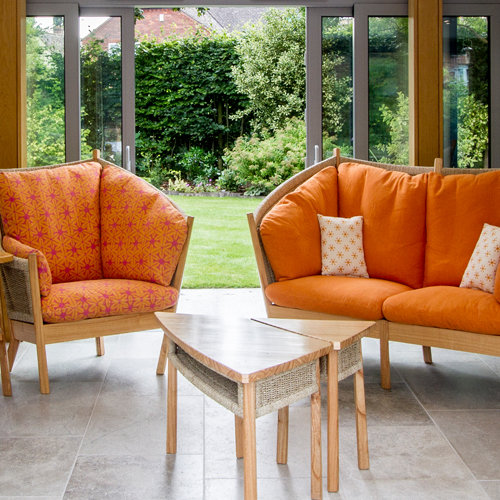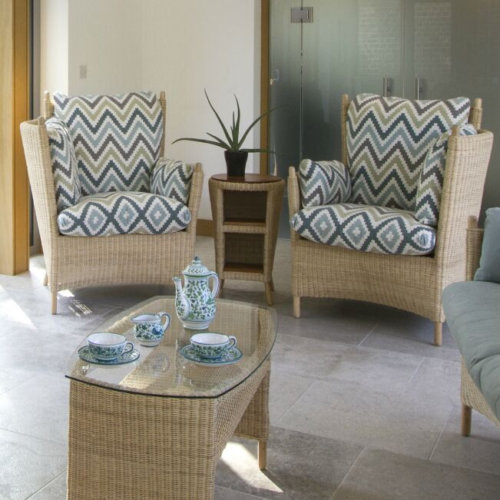 Conservatory Furniture Prices Exeter
Discover one of our most popular ranges for your home in Barnstaple.
You can vastly improve the style and comfort of any living space when you choose our elegant and versatile conservatory furniture. With our partners at Chandni Chowk, homeowners in Exeter can try our chairs and sofas to understand the supreme levels of comfort our Semarang range provides.
If you would like to speak to us and find out more information on which style is right for you, you can contact us directly on 01722 340882, and we will be happy to help.
We also have a dedicated Dorset Showroom where our flagship Semarang products sit proudly alongside all our other ranges, so you can see the full selection of our feelgood furniture under one roof. We're sure that there will be a style of conservatory furniture that's the perfect fit for your Exeter home.