Conservatory Furniture Wiltshire
Choose feelgood furniture for your Lacock home.
Here at Fair Trade Furniture, we are proud to offer our conservatory furniture in Lacock, Wiltshire for homeowners to experience for themselves. We have partnered with Malvern Garden Buildings to display our stunning summerhouse and garden room furniture at their show site in Lacock, Chippenham. They have three of our most popular ranges on display – our flagship Semarang, as well as the Jogya and Jepara ethical furniture.
When Fair Trade Furniture was brought to life, we worked closely with visionary Swedish designer Tord Kjellstrom to create feelgood conservatory furniture. Combining ethical furniture values with Scandinavian design influence and functionality, we are able to offer chairs, sofas and accessories that look are high performance and unique as they are comfortable.
With our conservatory furniture in Wiltshire on display at Malvern, it is easier than ever to try our feelgood furniture. Homeowners in Lacock, Chippenham and the surrounding areas will find our pieces more accessible than ever. Sitting is believing, and you won't believe how comfortable our conservatory furniture is until you try it for yourself. We are delighted to be able to share our ethical summerhouse and garden room furniture and ideals with a wider audience.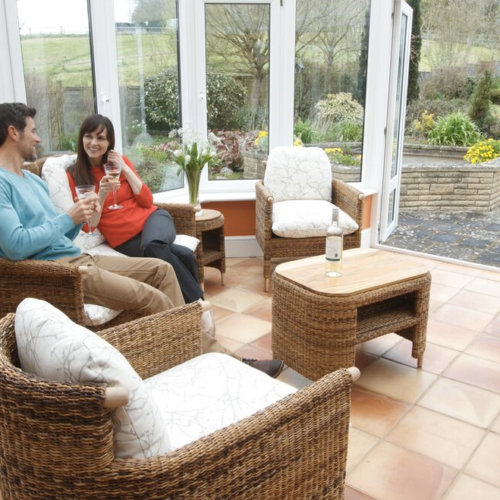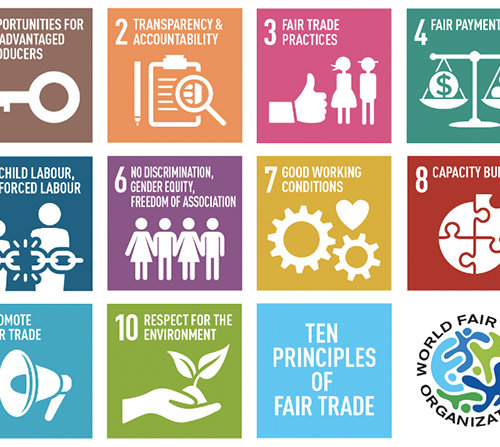 Our Fair Trade Values inform our conservatory furniture.
We proudly display the World Fair Trade Organisation badge on all our products. This recognisable, impactful and highly sought-after accreditation is at the heart of our story and our ongoing commitments. As part of our passion for Fair Trade, we ensure that our partners around the world live and work in comfortable conditions and are content. Our skilled craftspeople make our conservatory furniture what it is, both literally and metaphorically, so we make sure to look after them in return.
Now, homeowners in Lacock, Chippenham and all across Wiltshire can enjoy our expertly crafted conservatory furniture made in Indonesia. Our partnership with our Fair Trade craftspeople works both ways. The relationship works both ways, as we help them to achieve ideal living and working conditions which in turn leads to the creation of stunning conservatory, summerhouse and garden room furniture for your home.
Try our conservatory furniture and feel good.
We display our conservatory furniture in Wiltshire. At Malvern Garden Buildings in Lacock, Chippenham, you can try our feelgood furniture for yourself and experience some of our best-selling ranges. Make sure your next conservatory furniture investment is Fair Trade.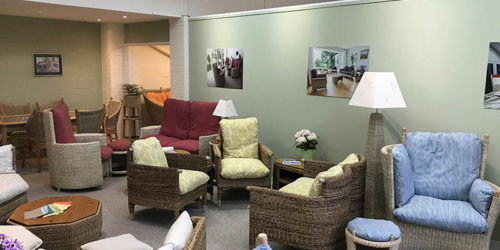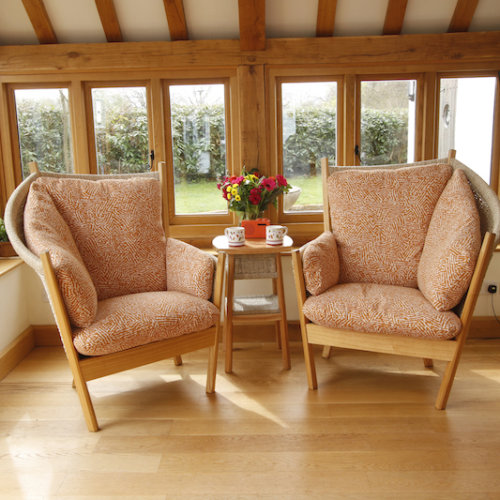 Style and comfort are at the heart of our flagship range.
Our flagship Semarang range is named after a port in Indonesia close to one of our factories. We proudly wear our commitment on our sleeves, putting our skilled craftspeople and the origin of our conservatory furniture front and centre. The distinctive design of our ethical furniture will work in any Wiltshire home.
The Semarang chair is one of the conservatory furniture pieces that encapsulates all that we love about our Fair Trade furniture. It is quirky and comfortable, unique in shape and style as well as its creation story. Being supreme levels of comfort to any summerhouse, garden room or even the interior of your home with our versatile Semarang chair. We even have a Semarang Dining range available.
Choose the Jogya chair to wrap around you.
Choose the eye-catching Jogya chair to embrace you in its wrap-round high sides. Perhaps, as you relax in a warm summerhouse, reach for a cool drink easier than ever with the innovative low side. This asymmetrical design is another reason why our conservatory furniture in Wiltshire stands above the rest.
With a wide range of fabric options available and alternating asymmetrical styles, you can build your perfect ethical furniture suit for your conservatory, garden room or summerhouse in Lacock and the nearby areas.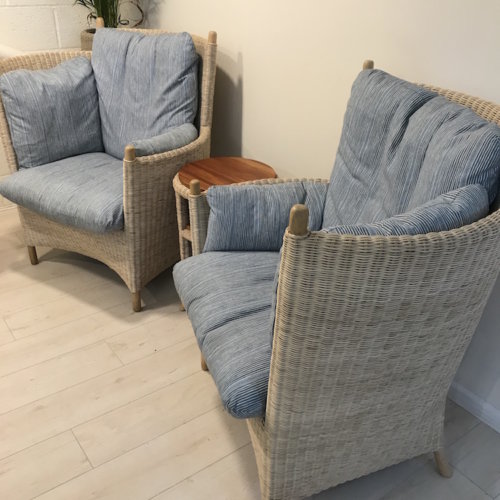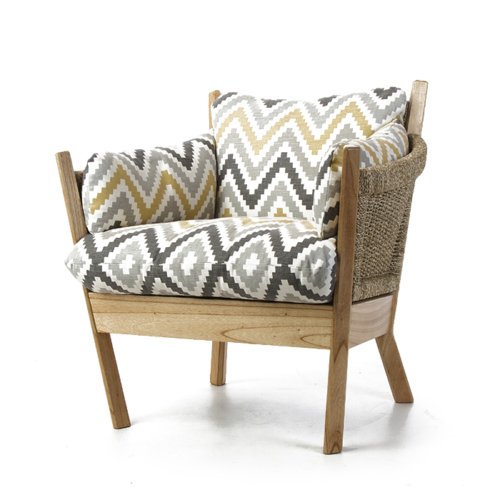 Contemporary and highly flexible style.
The Semarang Companion range of conservatory furniture is, as the name suggestions, designed as a companion to our flagship Semarang collection. They are an attractive design that makes them stand out in their own right. Expertly made from Mindi wood and woven seagrass, these pieces of conservatory furniture in Lacock make a stunning addition to any living space.
You can customise your design in a choice of stylish and on-trend fabrics to suit the look and feel of your conservatory, summerhouse or garden room in Lacock and the surrounding areas. With luxurious duck feather cushions for supreme support, they're some of the most comfortable and feelgood pieces of conservatory furniture we offer.
Conservatory Furniture Prices Wiltshire
Competitive conservatory, summerhouse and garden room furniture prices for your home.
The team at Fair Trade Furniture is part of a global effort to craft stunning conservatory furniture and enrich the lives of those we work with. We understand that the workmanship that goes into our pieces, along with the revolutionary asymmetrical design, makes them truly special. Visit Malvern Garden Buildings in Lacock, Wiltshire to try our conservatory, summerhouse and  garden room furniture for yourself.
We have all our ranges on display at our stunning Dorset Showroom. If you would like to try any and all of our pieces in countless style options, we would be delighted to show you around. You can give us a call on 01722 340882 or contact us today to book an appointment.