Product Care
You can look forward to a low maintenance regime!
All our furniture is designed to be easy to maintain.
The weaving materials just need an occasional session with the vacuum cleaner to keep the dust at bay (use the brush extension). The Semarang table tops are varnished so can be wiped with a damp cloth. The wood of the others ranges, and the other wooden parts of the Semarang range – will respond well to a light polish with a clear furniture wax.
As regards the cushions: all covers are removable for cleaning, and most of the fabrics we sell are machine-washable.
We send you a pack of information with your purchase detailing the specific care instructions for the items you have bought.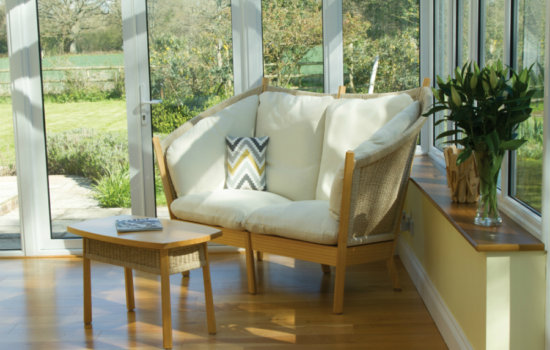 Cushion care
Keep fit with a daily plumping work-out!
Our luxurious cushions are feather-filled using the best quality duck feather. This gives you the maximum luxury, and that gorgeous snugly feeling. The seat cushions comprise a core of foam wrapped with feather and down. This makes them more resilient.
However feather cushions do like to be plumped regularly to retain their look and comfort.
So watch this video for a few tips on how to hone your plumping skills! After that, you can find out more about our conservatory furniture cushions and how to keep them as comfy as possible.
Product quality
The many steps to make a long lasting product.
The Semarang chair is our best selling product, and it is typical of the many steps involved in getting from raw timber through to a finished product, making sure we maintain a high standard of quality all along the process.
You can follow some of those steps now in this photo gallery of the chair production.