Conservatory Furniture Cornwall
Stylish and comfortable conservatory furniture in Cornwall.
If you're looking for conservatory furniture in Cornwall, we're delighted to say that some of our most popular ranges are on display at Philip Whear Conservatories. At Fair Trade Furniture, we are passionate about the pieces we create. Whether you are looking to furnish your conservatory, garden room or summerhouse, we have the ethical furniture solution for you.
Our exquisite pieces were designed with Scandinavian precision by visionary Swedish designer Tord Kjellstrom. He was tasked with designing a chair that was comfortable above all else, and we then set about finding how to create these revolutionary designs in a Fair Trade way. Homeowners in Redruth, Cornwall can now experience this feelgood furniture for themselves.
We're passionate about our conservatory furniture and our Fair Trade values. That's why we're delighted with our partnership with Philip Whear Conservatories, as it allows more people than ever in and around Cornwall to try our chairs, sofas and other pieces for themselves. Sitting is believing!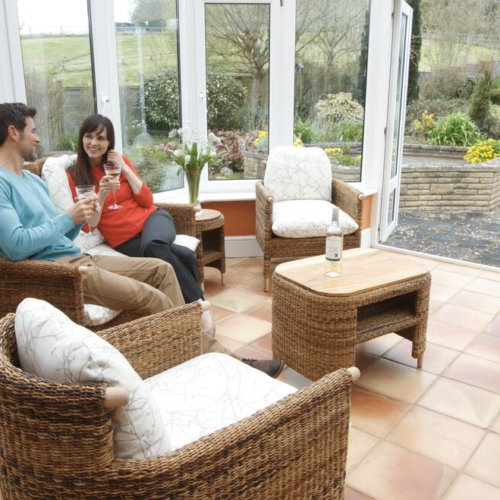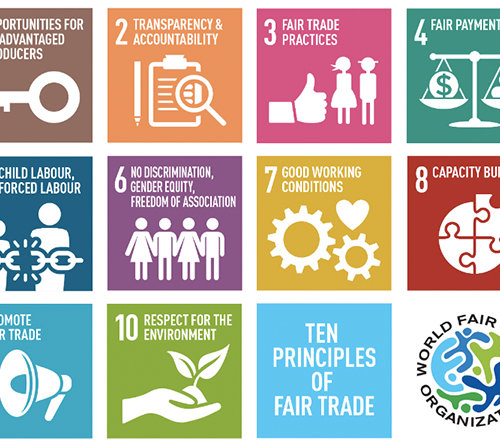 Accredited Fair Trade and proud of it.
Fair Trade is at the heart of everything we do. The creation of our conservatory furniture puts our partners in Indonesia front and centre. We understand that without them our furniture would not be what it is today. Our commitment ensures that our partners enjoy excellent opportunities, both economic and personal, as well as fair payment and comfortable working conditions.
Our conservatory furniture proudly bears the World Fair Trade Organisation logo. This highly sought-after accreditation makes our passion and commitment clear, and we are the first furniture company in Europe to be able to hold this honour. The teams all across the world who contribute to our ethical conservatory furniture are truly passionate about what they do. We aim to deliver supremely stylish and comfortable furnishings for your conservatory, garden room or summerhouse, and homeowners in Cornwall can now visit this show site and try it for themselves.
Whether you try our conservatory furniture in Redruth, Cornwall or at our primary Dorset showroom, you can be sure that you will experience the unrivalled comfort and unbeatable style of Fair Trade Furniture, all of which is created without compromising our people-focused ethical values.
Discover our feelgood furniture near you.
To find out more about conservatory furniture in Cornwall and try our Fair Trade pieces for yourself, you can visit Philip Whear Conservatories. You'll be able to experience some of our best-selling and most versatile ranges. We're sure that you'll feel inspired to explore the rest of our collection of stunning and supremely comfortable conservatory furniture online or at our Dorset showroom. With so many pieces on offer, we're sure to have the perfect pieces of conservatory, summerhouse or garden room furniture for your Redruth home.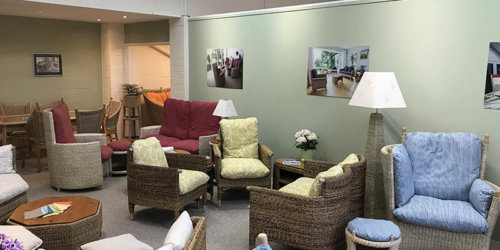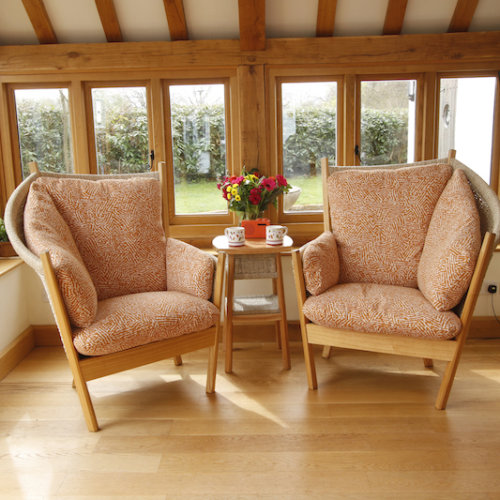 Style and comfort are at the heart of our flagship range.
The Semarang range features conservatory furniture designs that are as sculptural as they are stylish. Generously cushioned for exceptional comfort, our flagship Semarang chair creates a cosy corner in which you can relax. If you're looking to furnish elsewhere in your home with ethical furniture, why not take a look at our Semarang Dining range?
With a broad range of fabric options available, the Semarang range makes for one of the most versatile collections of conservatory furniture in Redruth, Cornwall that you can try. Fall for our flagship range and find space in your home, summerhouse or garden room for this exquisite and truly feelgood furniture.
Our comfy neat and petite armchair.
The Bantul chair is one that embraces retro style alongside timeless benefits. As with all our conservatory furniture, this range is supremely comfortable and expertly crafted by our ethical craftspeople across the world. The Bantul chair boasts distinctive weaving made from banana fibre, woven onto a structure of rattan poles.
This piece of ethical conservatory furniture is neat and petite, able to fit perfectly into more compact spaces, such as smaller summerhouses or garden rooms. It is also as light enough to be easily moved around your home, between inside and outside living spaces, so you can enjoy it everywhere.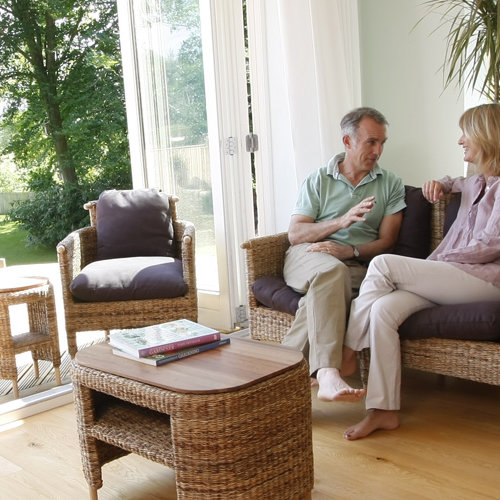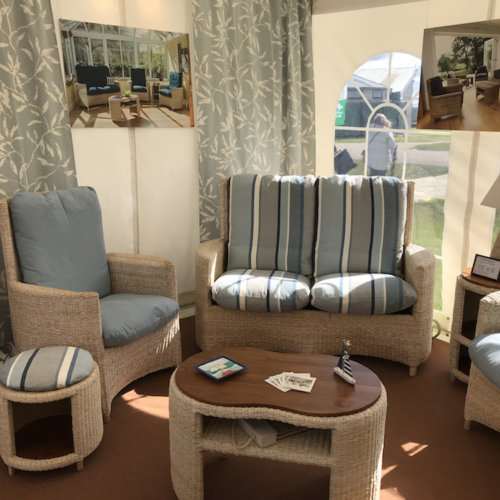 Curved lines for a traditional armchair feel.
The cylindrical Kartosuro chair draws its inspiration from a drum shape. Homeowners in Redruth, Cornwall can discover the unique look of that exquisite design. It features straight vertical lines when viewed from the back and sides and shows an almost circular cross-section when seen from above.
Whether you're looking to furnish your conservatory, garden room or summerhouse, this piece of furniture is highly adaptable. From a single story that looks stunning on its own to a full suite that is perfect for entertaining, the Kartosuro conservatory furniture is perfect for any home.
Conservatory Furniture Prices Cornwall
Competitive conservatory furniture prices for your home.
Our commitment to comfortable, stylish and wholly Fair Trade conservatory furniture has driven us every step of the way through our journey. We feel strongly that the best way to understand our feelgood furniture is to encourage homeowners to experience their exceptional levels of comfort.
We also have a stunning Dorset Showroom where our entire collection of conservatory furniture is on display. If you would like to see all the ranges we offer and find out more about our Fair Trade values, why not call us today on 01722 340822 to book an appointment? You can also contact us online if you have any questions. We look forward to hearing from you.