Conservatory Furniture Brighton
Discover the ideal feelgood furniture for your Brighton home.
At Fair Trade Furniture, we create brilliant conservatory, summerhouse and garden room furniture for homes in Brighton. We believe that you should be able to unwind in your conservatory, no matter the time of year. That's why we've created durable, hard-wearing sofas, chairs and more in a range of styles. And, with our range of coloured fabrics, they could be bespoke to your home as well.
We take a different, bold approach to our furniture. Our ranges come from the mind of Tord Kjellstrom, a visionary Swedish designer. Tord's designs are not only brilliant to look at but superb to sit in, making furniture more functional for your home. It won't stain in the sun either, making it perfect for conservatories, garden rooms and summerhouses.
You can also discover how our conservatory furniture can enhance your home for yourself. As part of a partnership with Malvern Garden Buildings, you can visit their showroom to see our range. Not only that, but we have a showroom as well, with our full selection of conservatory furniture for your home on display.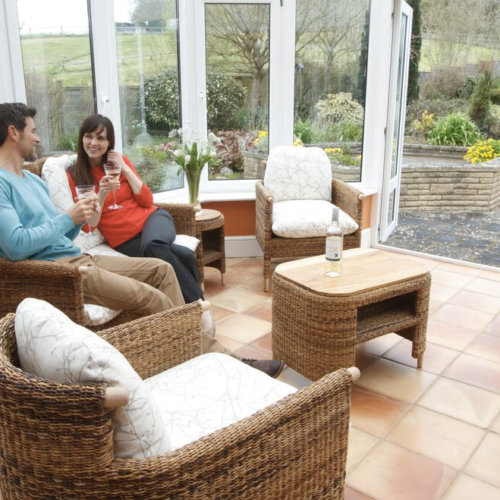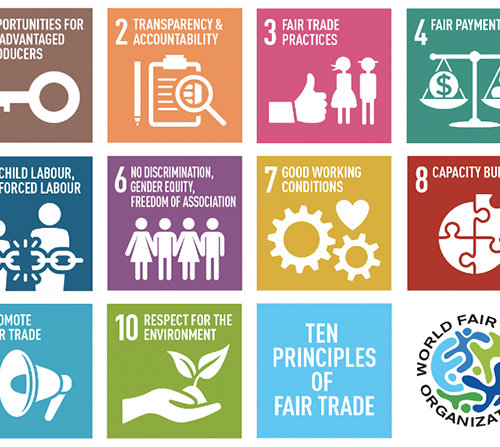 We are committed to Fair Trade throughout our whole process.
When you choose our conservatory, summerhouse or garden room furniture for your Brighton home, you'll pay a fair price. That's because we're a Fair Trade company, and we carry those values with us in everything we do. Our belief in fair trading worldwide is why our furniture comes from an international process. It's designed in Sweden and manufactured in Java, with everyone involved getting their fair share.
At Fair Trade Furniture, we're the only furniture company in Europe independently verified by the World Fair Trade Organisation. We're proud of this, and we show it in all of our furniture designs, our showroom displays, and our service. When you invest in our conservatory furniture for your home, you also invest in the people who've made it.
When you visit our showroom, or Malvern's, you'll be able to see how Fair Trade helps our conservatory furniture shine. You'll see the handcrafted quality of our furniture and the superb designs that can elevate your home. With us, you can get more sustainable, more ethical conservatory furniture in your Brighton home, which supports many others' homes.
Explore our feelgood furniture at a showroom near you.
We're proud to be partnered up with Malvern Garden Buildings. Because of this, it's never been easier to explore our range of conservatory furniture for your home. And, if you don't feel like leaving your home to visit us, you don't have to miss out. You can use our online product footprints form to understand better how our furniture could fit your space! Whether you have a large or small conservatory, summerhouse or garden room, we're sure to have the right fit for you.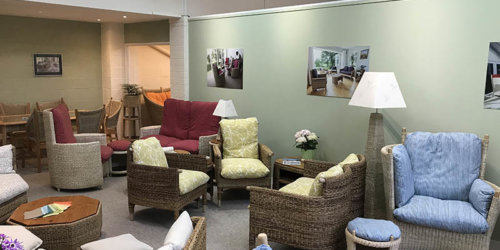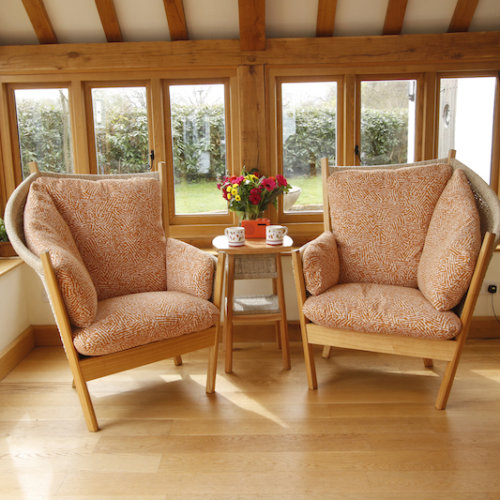 Beautifully quirky, supremely comfy.
We offer a wide range of conservatory furniture for all homes. Our flagship range of feel-good furniture, though, has to be our Semarang style. The Semarang collection is quirky, unique and fully customisable for your home, as furniture for your conservatory, summerhouse or garden room. You can choose from our selection of hard-wearing fabrics and colours, all while benefitting from soft cushioning and Mindi wood seat legs and frames.
Perhaps the most distinctive feature of the range is the Semarang chair. This chair has one side that is much higher than the other, meaning you can lie down into it to sleep, relax and rest. However, the other side is much lower, meaning it's easier to fetch a drink from a side table. The Semarang range features these tables, as well as sofas and footstools.
Our Semarang range is also customisable to suit you. Not only can you pick out colours and other features, but you can select the bits you want in your order. That means you could choose sofas, chairs, footstools and coffee tables to suit your space and your budget. And, with our Semarang Dining range, you could even create a new room for mealtimes.
Wrap yourself up in a cocoon of comfort.
You could also choose our Jogya range of conservatory furniture for your home in Brighton. The Jogya range is ideal for plenty of spaces, as it's versatile and durable. The designs feature rattan, a material that is strong while also being lightweight. As a result, it has a soft, rustic quality, but it won't wear down for decades to come.
Our Jogya range is so durable that you could use it as garden furniture outdoors. When the sun comes out, you can move the unique left and right chairs, sofas and tables outside to enjoy the world around you. However, should you leave it out when the weather turns on you, it's not an issue. The Jogya range is weather-resistant, meaning it can deal with poor conditions for a while.
You could also benefit from the stunning Jogya armchair. With it's high, enveloping sides, it's like a cocoon of comfort inside your conservatory. You can lie in there and forget about the world around you for a bit. However, as we're a Fair Trade company, you'll be helping it at the same time by making sure everybody involved in making your furniture gets their fair share.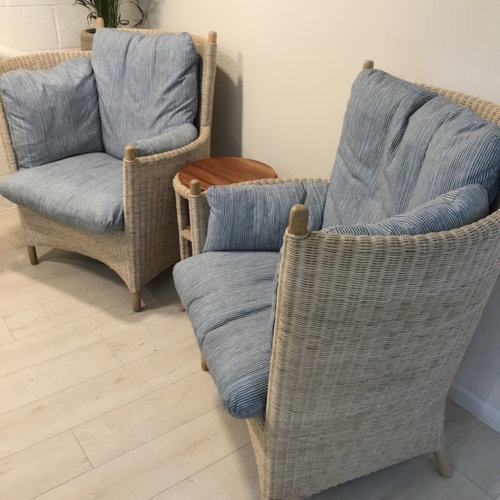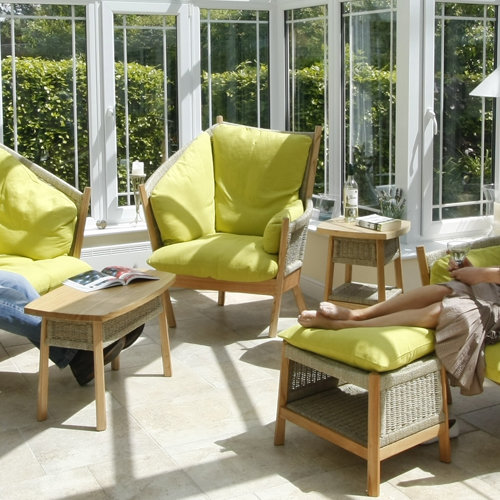 Conservatory Furniture Prices
Feel better than ever with our truly feelgood furniture.
Choose Fair Trade Furniture today, and find conservatory furniture for your Brighton home with a difference. We follow our Fair Trade values all the time, and we pride ourselves on bringing a fair service to our customers too. When you visit one of our showrooms, you can see our full range, and choose bespoke conservatory furniture that'll be a superb investment for your Brighton home.
You can visit our stunning Dorset showroom today to explore our range. It only takes minutes to call us on 01722 340 882 to book an appointment. Alternatively, get in touch with our friendly team using our online form today to ask us anything about our conservatory, summerhouse or garden room furniture!