Conservatory Furniture Reading
Our feelgood conservatory furniture will improve the style and comfort of your home in Reading.
At Fair Trade Furniture, we're proud to provide stylish conservatory furniture for homes in Reading. Our showroom partners at Malvern Garden Buildings, in nearby Henley on Thames, allow homeowners to visit and try our elegant conservatory tables, chairs and sofas for themselves.
All our conservatory furniture is crafted by our trusted partners with the feelgood furniture mantra in mind. The Swedish designer responsible for our distinctive aesthetic aimed to provide chairs and other furniture to make your body, mind and spirit feel as good as our furniture looks.
We're proud to provide the highest quality furniture in our unique style that you can enjoy anywhere around the home. Our conservatory chairs, sofas, side tables and other units make a stunning addition to any Reading property.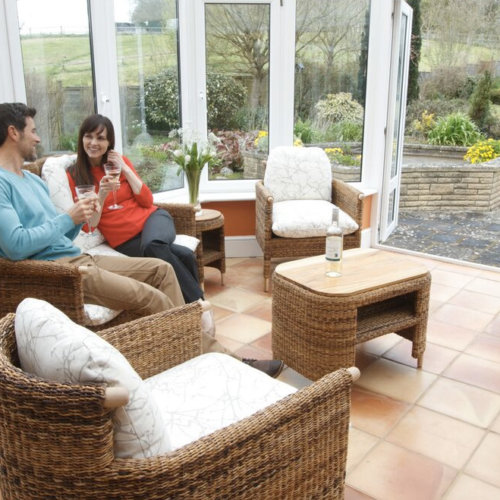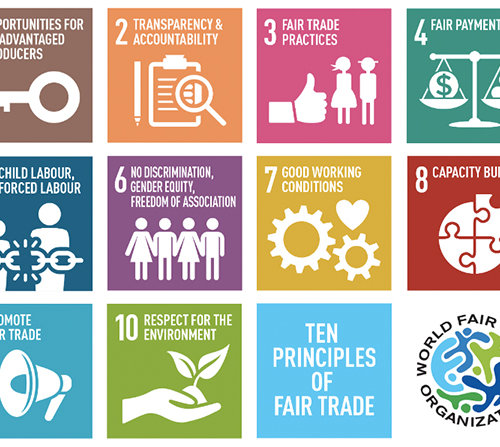 Explore our commitment to our producers and craftspeople.
We are the first furniture company in Europe to be guaranteed and independently verified by the World Fair Trade Organisation. These values have always been, and will continue to be, at the heart of everything we do. While conservatory furniture is hugely important to us, the ethics behind it are what really drive us. There's a reason Fair Trade goes before Furniture in our name!
The detailed audit they carried out allows us to proudly display the Guaranteed Fair Trade logo on our products. We can declare our commitments and you can choose us for your conservatory furniture, safe in the knowledge that our practices and your purchases are benefiting our dedicated workforce. Homeowners in Reading can rest assured they are buying into our beliefs and commitments when they choose Fair Trade Furniture.
With such a wide range of products on offer, conservatory chairs, sofas and many other kinds of furniture, it's important for all of us to remember how important our craftspeople are in this process. Without them, we would not thrive. And without you, they would not. This is the nature of our Fair Trade values that we are proud to endorse every day through our conservatory furniture.
So where can you try our feelgood furniture for yourself?
Our showroom in Henley, not too far from Reading, proudly displays products from three of our most popular ranges of high performance conservatory furniture. Each exhibition showcases our versatile designs, allowing them to be used inside your home in a conservatory or orangery, while they would also sit comfortable inside your property as chairs and tables for you to enjoy all year round.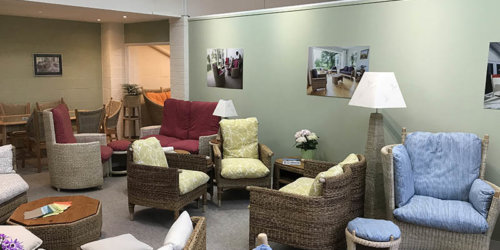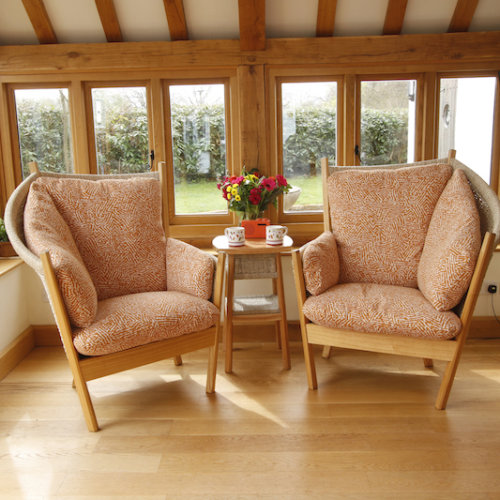 Discover our beautiful flagship range.
Named after a port in Indonesia close to one of our factories where it's manufactured by our Fair Trade partners, Semarang is our flagship range of conservatory furniture. It provides exceptional comfort with its quirky yet stylish design. Distinctive and versatile, it's perfect for anywhere in your Reading home. Enjoy a Semarang chair anywhere in the home, whether it's to relax in your extension or summerhouse, or even inside your home as a relaxed alternative to a traditional armchair.
The Semarang armchair is as much a work of art as it is a conservatory chair. This unique design is cushioned generously on one side over the other for supreme comfort. With one side higher than the other to create a cosy design you can't help but settle in to, there are so many ways to relax in a Semarang conservatory chair – and all of them are the right way!
Enjoy a chair that offers cocooning comfort.
Our Jogya chairs are some of the most modern conservatory furniture designs on the market. With a shape that we're proud to call strange and bold, the high sides of this conservatory chair wrap around you in a cosy embrace to cocoon you in your Reading home, conservatory or summerhouse. Wherever you choose to place it, remember to keep a drinks station nearby thanks to its lower sides that provide easy access to your favourite beverage.
The Jogya conservatory chair is designed to play well with others. If you're buying multiple for your extended living space, choose alternating high and low sides to allow your conservatory chairs to combine beautifully into your dream suite. Reading homeowners can relax and unwind in an armchair that holds you tight, part of a conservatory furniture range that works as well together as us and our Fair Trade partners.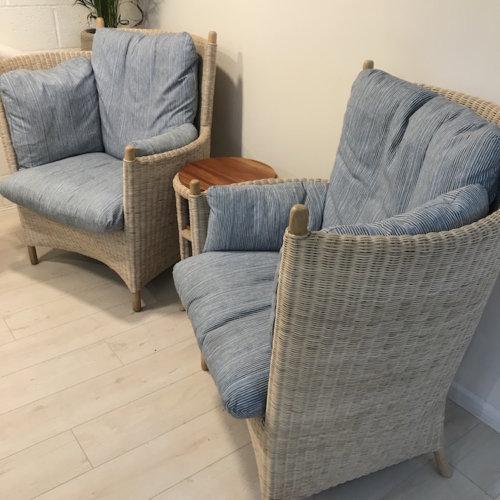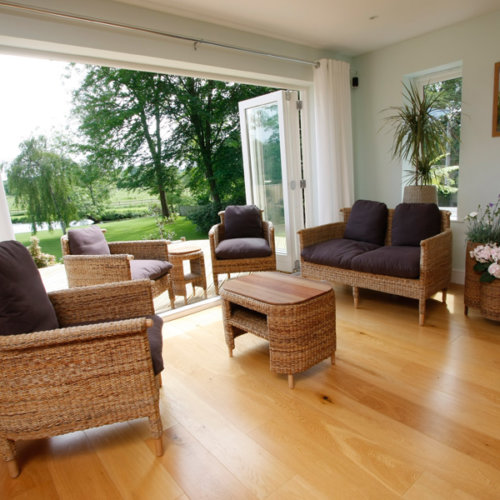 Enjoy this range's retro style.
The retro feel of the Bantul chair makes it the perfect style to steal the spotlight away from more modern conservatory furniture. Its distinctive weaving is achieved by our expert craftspeople with banana fibre, woven onto a structure of rattan poles, to highlight our partners' skilled craftsmanship.
The neat and compact nature of the Bantul chair makes it perfect for smaller conservatories and garden rooms in Reading, and it's easy to carry outside for use in the warm weather. However, as a versatile design, the Bantul armchair is more than conservatory furniture. It can also feature elegantly in a living room.
Conservatory Furniture Prices Reading
Upgrade to our stunning ranges for your Reading home.
If you're looking to fill your new living space in Reading with our elegant conservatory furniture, or if you are looking to upgrade an existing conservatory chair or sofa to one of our stylish modern alternatives, our expert team at Fair Trade Furniture is here to help you.
You can visit Malvern Garden Buildings' Henley on Thames showroom to arrange a visit to view some of our exciting product ranges.
If you would like some more advice, you can contact us online, or by phone on 01722 340882. You could also make the trip to visit our dedicated Dorset Showroom where all of our ranges of modern conservatory furniture are on display for you to try. Call us to book an appointment, and we look forward to seeing you!