Conservatory Furniture Powderham Castle
Make your home more comfortable than ever with our feelgood conservatory furniture.
At Fair Trade Furniture, we're committed to sharing our values and our stunning conservatory furniture with as many homeowners as possible. That's why we've partnered with Chandni Chowk at Powderham Castle, south of Exeter, to display some of our best-selling ranges.
We're proud to provide outstanding conservatory furniture that's next to none when it comes to quality and ethics. Our armchairs, sofas and tables, as well as all the other products we offer, are crafted by our trusted partners in Java and designed with Swedish visionary Tord Kjellstrom with our feelgood mantra in mind. Our conservatory furniture is designed to relax your mind, body and spirit.
Nearby residents or visitors to Powderham Castle can expect to find a wide selection some of our most popular pieces of conservatory furniture on display for you to be able to try for yourselves. You won't believe the supreme style and comfort that all our chairs and sofas provide. Make Powderham Castle next on your list of places to visit and discover our exquisite conservatory furniture.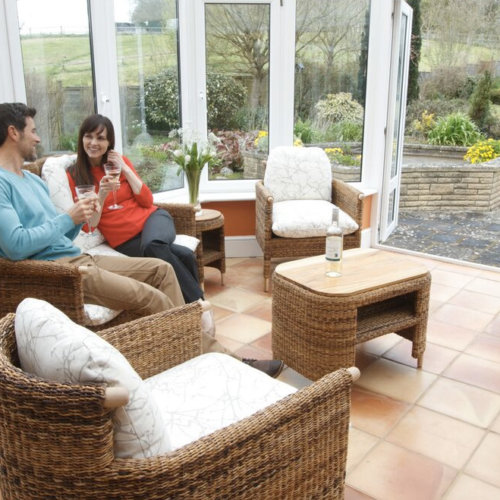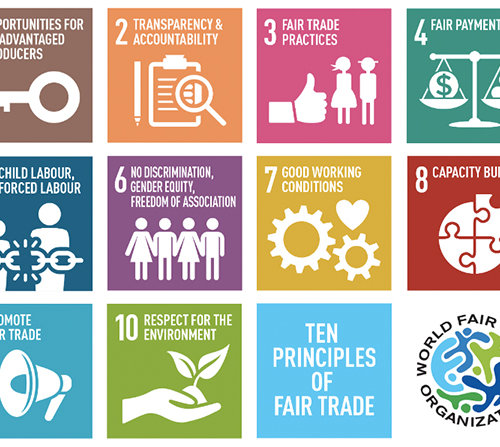 Skill, dedication and a lot of heart go into the creation of our conservatory furniture.
At Fair Trade Furniture, our commitment to sharing our Fair Trade values is at the heart of our what we do every day. We are proud to display the badge of the World Fair Trade Organisation on our products, and we're the first furniture company in Europe to be independently verified by them. This guarantees that every aspect of our conservatory furniture, all through the process, is wholly Fair Trade.
When you visit our showroom at Powderham Castle and sit in one of our chairs, you'll be taken aback by the supreme comfort it provides. What you'll also enjoy is complete peace of mind that it was created by a dedicated workforce in Java, made up of skilled craftspeople whom we help and respect as part of their partnership with us. We are committed to making sure their working conditions are outstanding, and that they have all they need to live happily and comfortably.
Our conservatory furniture is important to us, and so are the producers we work with. We understand that without them none of this would be possible. That's why Fair Trade is in our name and at the centre of everything we do, and we want homeowners near Powderham Castle to experience our passion.
Come and try our feelgood furniture for yourself!
Chandni Chowk at Powderham Castle is one of our trusted retail outlet partners. They understand the importance of the Fair Trade values involved in the creation of our conservatory furniture, so they exhibit some of our best-selling ranges for visitors to browse. Our versatile designs are as much at home in a summerhouse or garden room as they are in a conservatory, or even in a living room. You won't believe how good our feelgood furniture feels, so make Chandni Chowk at Powderham Castle your next stop!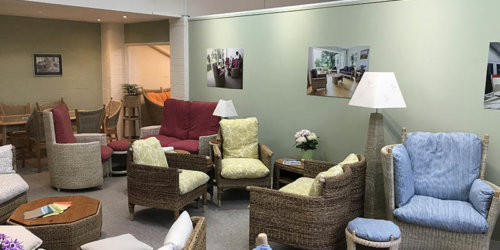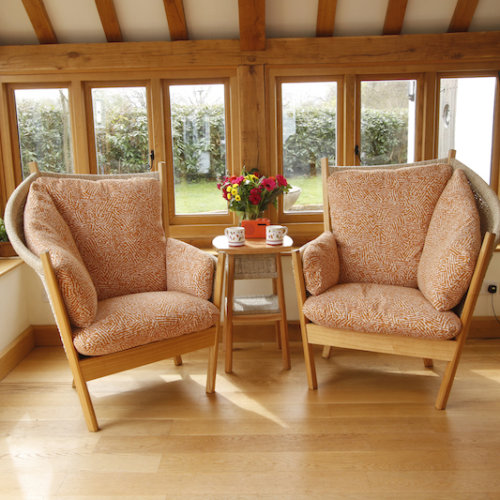 Explore our beautiful and supremely comfortable flagship range.
Our most popular range of conservatory furniture shares its name with a port in Indonesia close to where these exquisite chairs and other pieces are manufactured by our skilled Fair Trade partners. The Semarang range is a comfy and quirky design that's beautiful from all angles.
Its versatile design can be tailored to you, with a choice of fabric options to craft the right fit for your home. Conservatories, garden rooms and summerhouses alike near Powderham Castle and the surrounding areas can all benefit from the Semarang range. It feels as good as it looks, and it looks incredible.
Asymmetrically intriguing and aesthetically pleasing.
Cocoon yourself in comfort with the wrap-around Jogya chairs. This thoroughly modern means to relax in is the ideal choice for garden rooms as well as traditional conservatories. Our conservatory furniture is one of the most comfortable and also intriguing attraction to visit at Powderham Castle.
Jogya chairs are available in two styles – symmetrical and asymmetrical. If you're looking for multiple pieces, you can choose alternating asymmetrical armchairs that combine together to create the perfect space for sitting together and relaxing, perhaps in a summerhouse or modern garden room.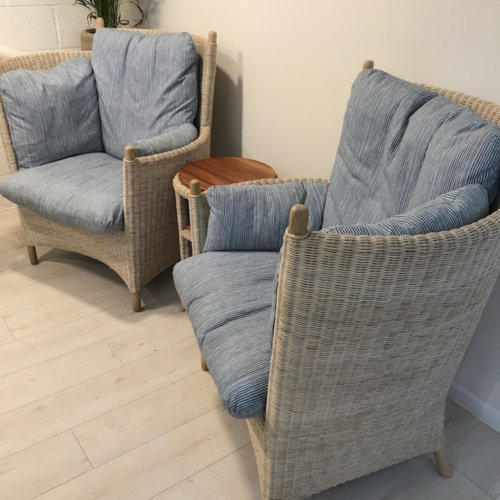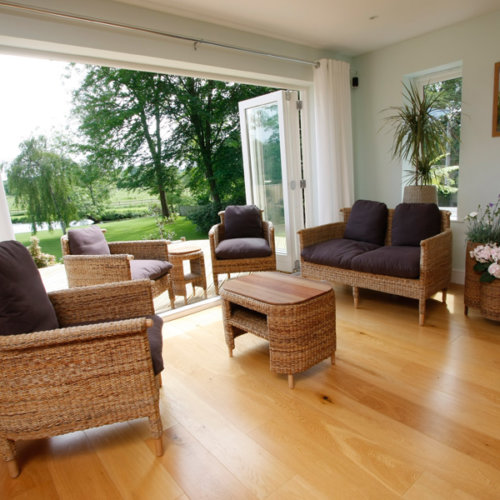 A retro range full of personality and comfort.
Neat and petite, the Bantul armchair is an ideal addition to more compact social spaces like smaller summerhouses or garden rooms. Or, if you're looking to entertain as many people as possible, you might be looking for conservatory furniture to welcome as many guests as you can.
The Bantul range features the classic armchair as well as sofas and side tables that are expertly crafted with beautiful wickerwork woven onto a structure of rattan poles using banana fibre. Our conservatory furniture highlights the skilled craftsmanship of our Fair Trade partners and will make a stunning choice for homeowners who come and visit us at Powderham Castle.
Conservatory Furniture Prices Powderham Castle
Choose our eye-catching feelgood furniture for your home.
Whether you're outfitting a conservatory, summerhouse or garden room, Fair Trade Furniture has the right choices for you. The ranges we display in Chandni Chowk at Powderham Castle provide you with a selection of some of our best-selling furniture created with Fair Trade values at its heart.
You can also visit our dedicated Dorset Showroom where we have all of our conservatory furniture styles on display for you to try. You can contact us online or give us a call on 01722 340882 to arrange an appointment, and we'll be happy to help you find the right pieces for you.