Who's who
Meet the characters behind the FTF Co
Founders: Hugh and Rachel Ross
The Fair Trade Furniture Co Ltd was founded in late 2007 in Salisbury (Wiltshire, UK) by Hugh and Rachel, and has gone from strength to strength since then. Sadly Rachel died in March 2016, but her legacy and spirit live on, inspiring and challenging us to build a better world…
Hugh and Rachel's first ethical business venture was The Green House shop and Café in Harrogate, launched in 1990, based on a personal commitment to fair trade and environmental principles. The shop and café continued trading until 2008 under the excellent stewardship of our friend and colleague Bob Fisher.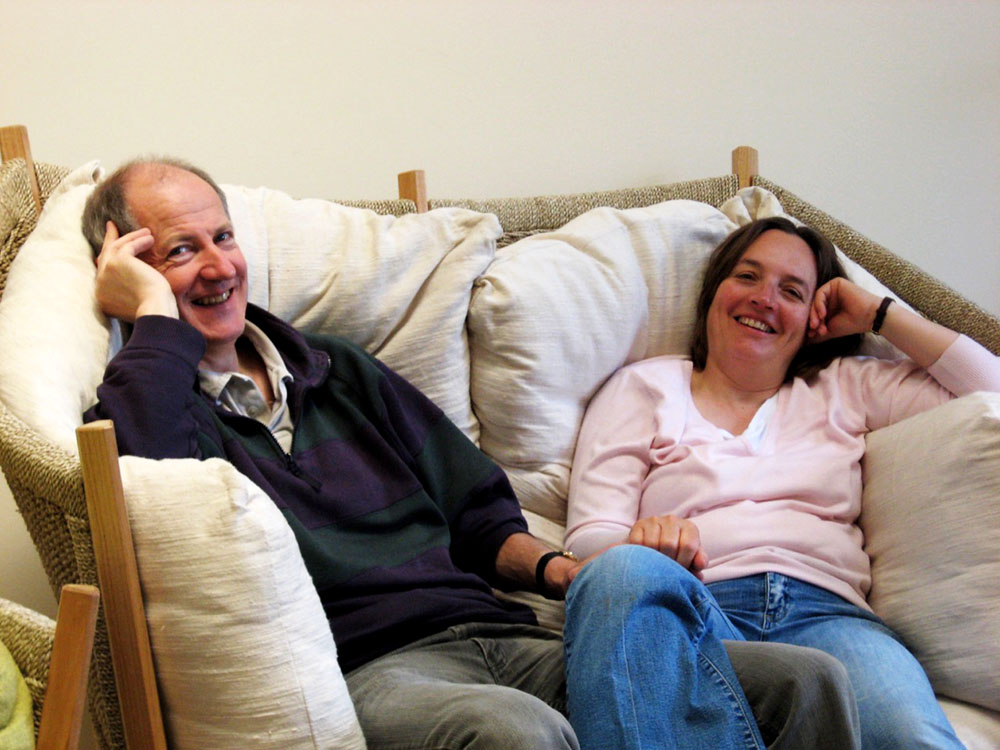 Managing Director: Hugh Ross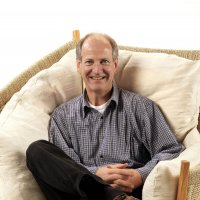 Hugh is a Marketer by training, having worked in various multinationals until 1990, when he set up his own consultancy practice. He was a non-executive director of  the Fair Trade pioneer Traidcraft plc for 6 years in the 1990's, and provided consultancy services to Traidcraft Exchange and Fair Trade Original (Netherlands) for over 15 years.
Hugh has really enjoyed the challenge of creating this product business from scratch, with no external funding, and loves nothing more than to enjoy a quiet chat with a G&T in one of the company's feelgood chairs!
Design Director: Tord Kjellstrom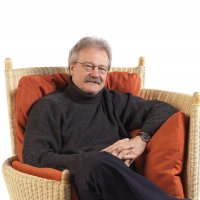 Swedish Industrial Designer (SID), trained as a Metal Mechanic and Cabinet Maker and graduated as Furniture Architect in Denmark in 1970. Was employed by IKEA for five years in the Eighties and later as a freelance designer while running his own industrial design bureau. Has lived in the UK for eleven years, now focuses on the creation of designs for Fair Trade Furniture Co and on his own glassmaking studio.
See the Design story page to find out more about how Tord thinks and works.
Office Manager
Natalie Harris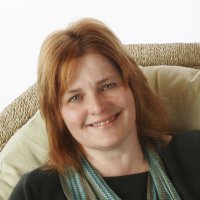 Natalie joined as our part-time Office Manager in 2015, and quickly became indispensable. She started taking over the roles that Rachel had previously fulfilled: book-keeping, accounts, UK purchasing, administration… then added a raft of activities relating to fulfilling customer orders.
She is now planning and organising production and deliveries as well. That will give you a clue as to who is really in charge these days.
Front of house
Margaret Holmes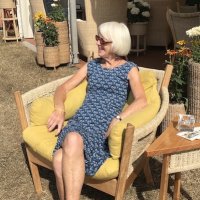 Margaret volunteered to help out at the shows in 2015, and despite being trained as a teacher (!), and convinced that she 'couldn't do selling', has taken to the role like a duck to water. She has literally kept the show on the road these last two years.
She has now taken on the additional roles of show planning and customer/visitor follow-up so we can do a better job of keeping in touch with any interested parties.
Head of Production
John Brown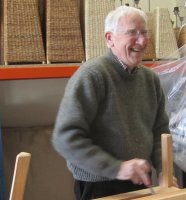 Master assembler, resourceful team-leader, champion of partition- and cupboard-building, lighting engineer… no challenge seems to phase John Brown. He has been with us from the early days, and has now introduced no less than 3 of his Frome mates to the team in the last five years. We call them the FOGGIES (Frome Old Gits); they make us laugh a lot, but are very big on tea-breaks.
John is due to retire this year in March, but that is what he said to his wife Rosemary 12 years ago!
Hardware Boss
Dave Parker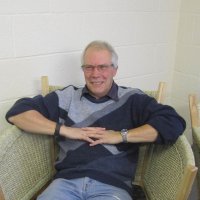 Dave is John's latest apprentice; their wives are best-mates, and they often holiday together, so it was only a matter of time before John dragged him along to the funny farm. He has learned the ropes in double quick time, and is now a master-assembler of the Semarang chairs.
Stage management
Bob Holmes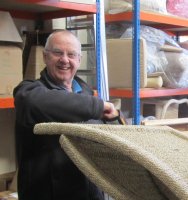 Bob has taken on many roles, but is currently in charge of show set-up and breakdown. He is also our Health & Safety officer, and provides back-up on assembly and order fulfilment when required. Like John and Dave, he is massively over-qualified, including stints managing cement plants in Nigeria and Sri Lanka…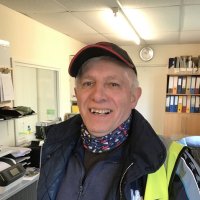 Igor is our indefatigable driver and delivery champion; he is also crucial in many other ways, such as being king of the container when it comes to unloading, and an essential part of our show set-up and break-down team.
Software Boss
Dave Wakefield
Cushion king, or as we call him: boss of Software. A more recent recruit, like the rest of the team, massively over-qualified!
Quality Control
Tony Chaventre
Number two on cushion checking and cleaning, mister packaging and cardboard, top banana man all round.
Matt is a one man digital agency helping us with all things web and social.
Brochure and Graphic Design:
Helen Wallis and her team at GHP
Video and photography:
Daisy Bees and Chris Zuidyk of Bee Movies
Accountancy and financial advisor:
Mike Brown (Trinity Accountants)
Our Indonesian partners
Pondok Kayu Tropis and Inori
Pondok Kayu Tropis is run by Tri and Tommy Fredriksson. Tommy founded the Fair Trade organisation Arum Dalu in Bali, which is still an active player in the Fair Trade market, supplying Traidcraft among others. He has since moved to Java, and set up Mokko, which exports a range of furniture and handicraft items. The founders of Inori, Retno Winahyu and Deddy Heriyanto both worked for Oxfam Indonesia; they are steeped in the reality of development work at the sharp end, and passionately committed to Fair Trade like the rest of us.
Find out more about these two organisations on our Meet the Makers page.
Chandni Chowk (fairly traded handwoven fabrics) www.chandnichowk.co.uk
Fine Quality Feather – the team who make our cushions in Frome, Somerset
Romo Fabrics – a well-established UK firm which provides our mainstream cotton/linen fabric: See Geneva range