Managing Director: Hugh Ross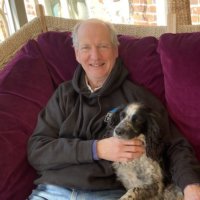 Hugh trained as a Marketer and worked in various multinationals until 1990, when he set up his own consultancy practice. He was a non-executive director of  the Fair Trade pioneer Traidcraft plc for 6 years in the 1990's, and provided consultancy services to Traidcraft Exchange and Fair Trade Original (Netherlands) for over 15 years. He then decided to create a product business, and developed The Fair Trade Furniture Co Ltd from scratch.
Hugh has really enjoyed the challenge of creating this business, with new learning being an almost daily experience! Multinational life does not prepare you for the life of an entrepreneur and small business owner… thankfully it's enjoyable and varied work, plus there is nothing like a cuddle with your dog at the end of a physical day on one of the company's feelgood sofas!
Co-Director: Prue Murray-Ross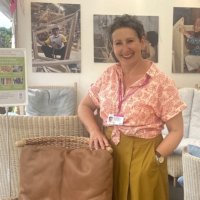 Prue and Hugh met in 2017 and by 2019 she was playing an active role in the company, drawing on her many practical skills and her vast reserves of energy and good business sense! During the early days of Covid she became a master-builder of chairs and sofas, assisted in deliveries and took over a vast amount of selling and administrative work. In addition she helped Hugh to shape a survival and growth strategy for the business.
Since we emerged from the pandemic, she has concentrated on UK purchasing, sales and customer service, and particularly enjoys the summer shows where she is our main front-of-house! She combines her Fair Trade Furniture work with minding two of her grandsons one day a week, and managing Jasmine Cottage, our AirBnB.
Design Director: Tord Kjellstrom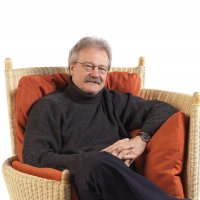 Swedish Industrial Designer (SID), trained as a Metal Mechanic and Cabinet Maker and graduated as Furniture Architect in Denmark in 1970. Was employed by IKEA for five years in the Eighties and later as a freelance designer while running his own industrial design bureau. Lived in the UK for eleven years, before returning to Sweden with his wife Liza.
Tord is the creative genius responsible for Fair Trade Furniture Co Ltd's unique collection of product designs. Our collaboration started in 2005. Very sadly Tord passed away in January 2023.
See this article to find out more about Tord's life and extraordinary contribution to our business.
Indonesia Partner: Deddy Heriyanto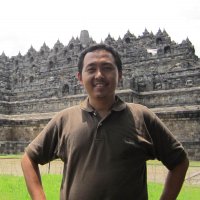 Deddy is our Indonesian partner, based in Jogyakarta, on Java. He set up his company, called INORI,  in 2004; and started making products for us in 2007.
He is now responsible for production of all our furniture, and co-ordinates his own workshop with carpenters, finishers and packing facilities, plus the weaving workshop and various other smaller contributors.
We have been working together since 2006 when the first prototypes were developed and tested. Since then the business has grown significantly as has the INORI team. Hugh and Deddy work closely together to ensure that the Fair Trade principles are followed and put into practice in the daily work of the team and their supporters.
General Purpose Boss
Michael Donne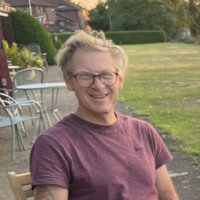 Michael's skills are many and various; he was a commercial photographer for many years, and has the distinction of having built his own house, so there aren't many challenges which he can't overcome!
He has many roles at FTF Co including building Semarang chairs and sofas, remediating woodwork, checking outgoing orders and occasional van drivin
Hardware Boss
Dave Parker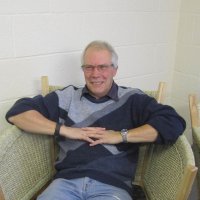 Dave thought he had retired (he used to work in the labs at Bath University, helping engineering students make their prototypes). We nabbed him before he got too comfortable, and you can imagine he learned the ropes in double quick time, and is now our master-assembler of the Semarang range.
Like Michael he is very rarely phased by any of the challenges that get thrown at him!
Software Boss
Julia Osborne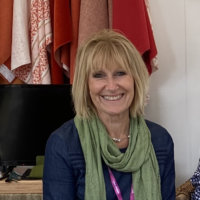 Julia 'volunteered' to help us out (thanks to the Next Door App) and has found herself appointed our new official Software Boss (that's cushions for us!)
She is now a dab hand at checking, cleaning and packing our cushions, and a cheerful member of our team whenever there is a container to unload and unpack. She also helps us at the occasional show.
Deliveries Boss
Martin Goddard
Martin is our indefatigable driver and delivery champion; he is also crucial in many other ways, such as being king of the container when it comes to unloading, and an occasional part of our show set-up and break-down team.
Deliveries Vice-Boss
Laz Kettle
Laz was recruited in 2022 using the wonderful Nextdoor App and has been an invaluable addition to our team. He is our second van driver, also very handy with container unloading and any mechanical breakdowns.
Apprentice Boss
Farley Chinchen
Farley is our occasional but enthusiastic youngster who has been helping us for 3 years now. He is studying to become an engineering apprentice, but has been accumulating lots of useful work experience with us. He can turn his hand to most of the daily tasks that are required in the workshop, and has become quite a talker now that his shyness has worn off!
Without whom none of this would have happened…
Rachel Ross
The Fair Trade Furniture Co Ltd was founded in late 2007 in Salisbury (Wiltshire, UK) by Hugh and Rachel Ross, and has gone from strength to strength since then. Sadly Rachel died in March 2016, but her legacy and spirit live on, inspiring and challenging us to build a better world…
Hugh and Rachel's first ethical business venture was The Green House shop and Café in Harrogate, launched in 1990, based on a personal commitment to fair trade and environmental principles. The shop and café continued trading until 2008 under the excellent stewardship of our friend and colleague Bob Fisher.
Rachel was an active environmental campaigner, working for Friends of the Earth, Global Action Plan, and spending much of her energy on promoting the idea of simpler lifestyles and reduced carbon footprints. She combined this with a strong commitment to Fair Trade, and was proud that Fair Trade Furniture was doing its bit to promote both the eco and fair trade agendas into the mainstream .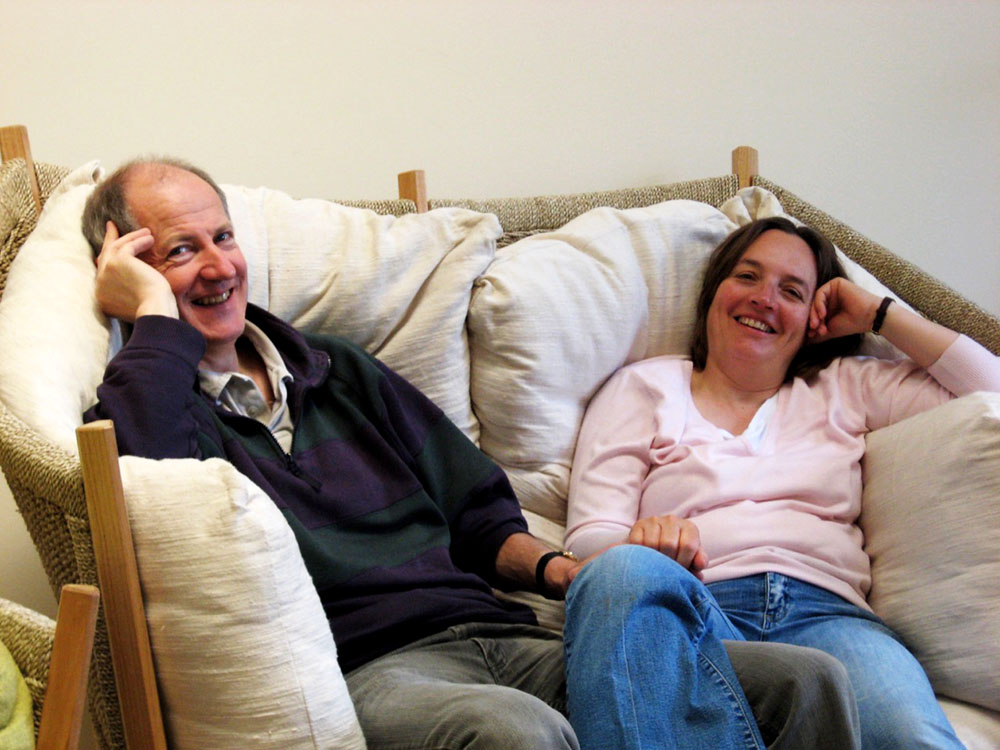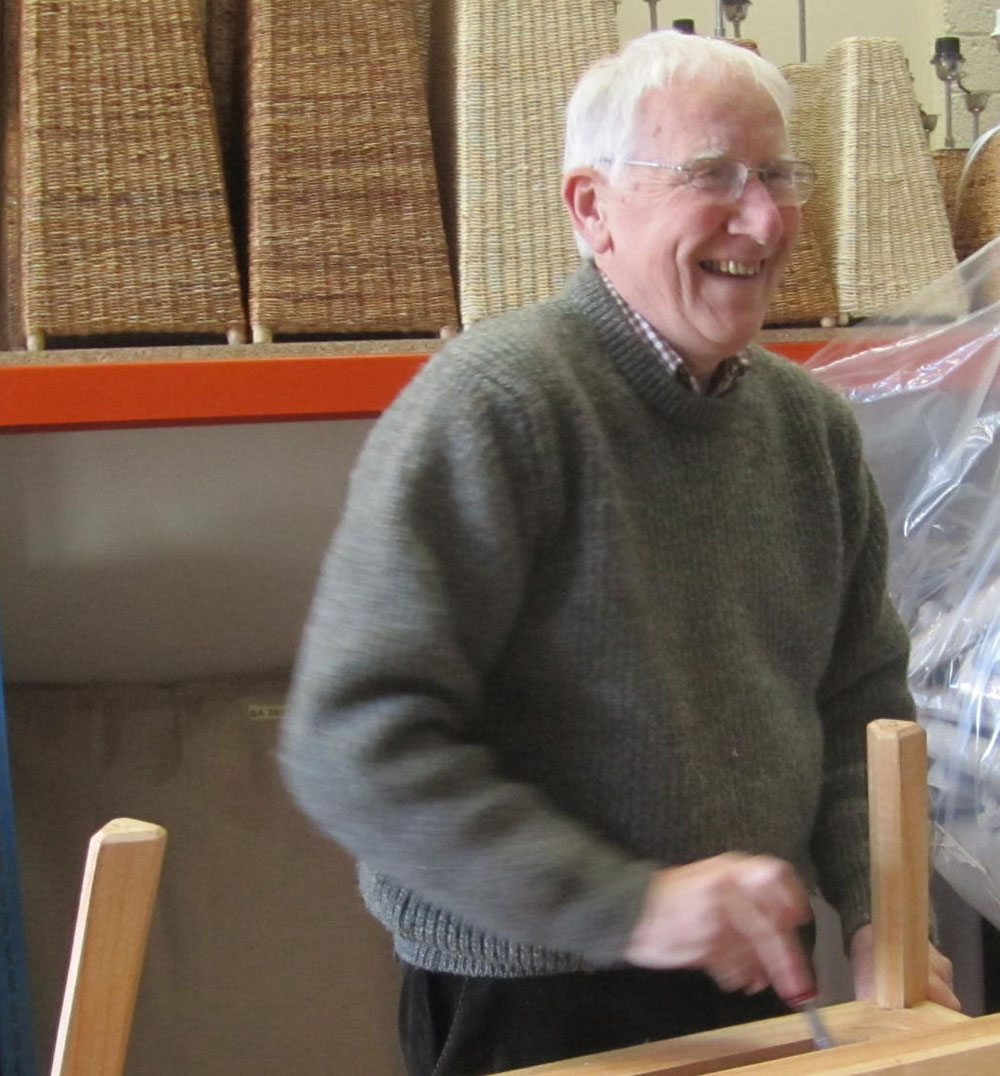 Our original helper…
John Brown
John was our first and most significant helper. He joined up in Feb 2008… having just retired! His son (our long-suffering accountant Mike) suggested I approach him 'because he is starting to get on Mum's nerves and needs a good practical project!'
Over the subsequent 10 years he gave so much time and effort to the business, goodness knows what we would have done without him! He was our master assembler, resourceful team-leader, champion of partition- and cupboard-building, lighting engineer… no challenge seemed to phase John Brown.
As we became busier, he introduced no less than 3 of his Frome mates to the team (we called them the FOGGIES – Frome Old Gits; they make us laugh a lot, but like John are very big on tea-breaks).
Sadly John died in 2022. He is very much missed, but his legend lives on in our workshop.
Website and SEO:
ICAAL in Southampton: in particular Sam Gibb and Keren Keyworth
Brochure and Graphic Design:
Helen Wallis and her team at GHP
Video and photography:
Daisy Bees and Chris Zuidyk of Bee Movies
Accountancy and financial advisor:
Mike Brown (Trinity Accountants)
Our Indonesian partner
Inori
The founders of Inori were Retno Winahyu and Deddy Heriyanto both of whom worked for Oxfam Indonesia; we had the pleasure of meeting Retno when we first visited Indonesia in 2007 but sadly she passed away shortly after. Deddy is steeped in the reality of development work at the sharp end, and passionately committed to Fair Trade like the rest of us.
Find out more about his organisation and the people he works with on our Meet the Makers page.
Chandni Chowk (fairly traded handwoven fabrics) www.chandnichowk.co.uk
Fine Quality Feather – the team who make our cushions in Frome, Somerset
Romo Fabrics – a well-established UK firm which provides our mainstream cotton/linen fabric: See Geneva range