Conservatory Furniture Dorset
If you're looking for stylish, comfy and modern conservatory furniture in Dorset, Fair Trade Furniture is the ideal choice. Our furniture is ethically sourced, sustainable and perfect for all kinds of indoor living spaces. Whether you're looking to enhance your conservatory, summerhouse or garden room in Dorset, our furniture will help your home achieve its full potential.
We take a wholly different approach to furniture here at Fair Trade. Our furniture collections take Swedish design and combine it with hand-crafted manufacturing in Java, giving you a set that stands out. Our sofas, chairs, armchairs and tables are all hard-wearing and long-lasting too. And, as a Fair Trade company, you won't be the only one getting a great deal.
So, if you're interested in refreshing your conservatory with brand-new furniture, get in touch with us about our new Dorset showroom today. You can even book a virtual meeting with our owner to discuss our conservatory furniture from the comfort of your Dorset home! Read on to find out more, and explore some of our furniture ranges, down below.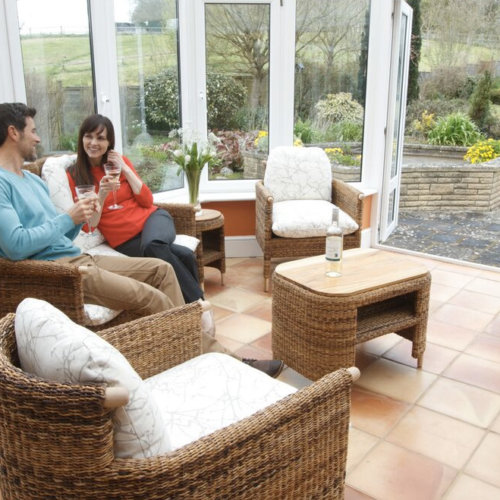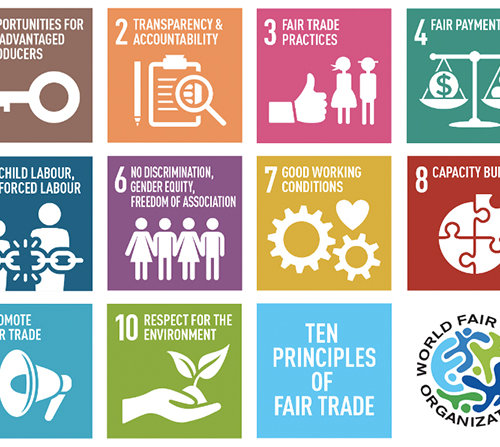 We're proud of our Fair Trade values and procedures.
So, what sets us apart from other companies? One way is that we're committed to the values of Fair Trade. We're so committed that we've become the first company in Europe to be an independently verified Fair Trade business. That means, when you choose conservatory, summerhouse and garden room furniture from us, you'll be choosing a sustainable design at a fair price for you, us and our partners.
Because we're Fair Trade, you can feel the difference when you sit in our sofas and chairs. They're beautiful to look at, comfortable to sit in, and durable enough to last for decades. We have a dedicated team in Java who creates these unique pieces, and they're paid fairly for their craftsmanship.
Fair Trade is at the heart of our conservatory, summerhouse and garden room furniture. As a result, you'll know that investing in one of our ranges means more to many more people. You'll be making sure that designers and manufacturers worldwide can make a living creating these beautiful pieces, and you'll be making sure that you can use your conservatory, with our furniture, comfortably in Dorset.
Stylish, quirky, comfy and distinctive.
At Fair Trade Furniture, we offer plenty of collections, but the Semarang range is our flagship. Semarang is the ultimate in feelgood conservatory furniture, bringing sculptured and versatile design to homes in Dorset. They feature soft cushions, high-backed chairs and even a dining range to let you use your conservatory how you want to.
One unique element of the range is the Semarang chair. This chair has one side that's much higher than the other, meaning you can lie back into it when you want to unwind. Not only that, but the other side is more exposed, meaning you can reach over to a side table without overextending your arm. With a range of designs, our Semarang range of furniture makes your conservatory both colourful and comfortable.
The range features sofas, chairs and tables, and we offer a variety of fabrics to style them. That way, you can create a unique space inside your home, ideal for welcoming guests and relaxing. These chairs are also comfortable enough to be used for work, ideal if you need a new space to focus in your Dorset home.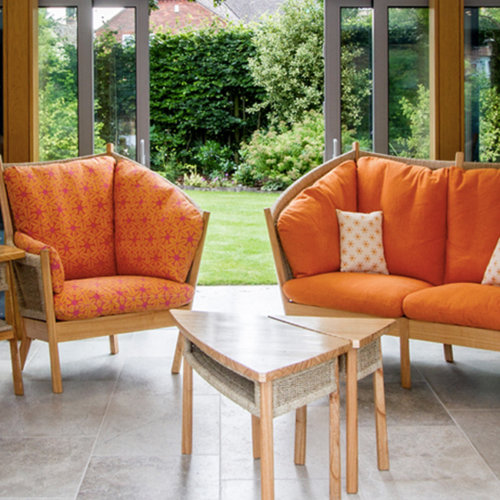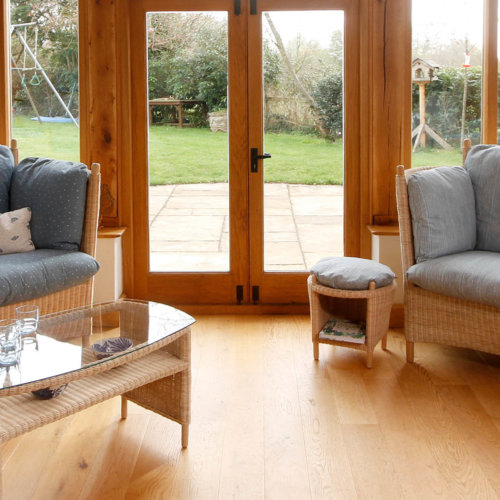 Bold and beautiful, ideal for all kinds of spaces.
Alternatively, you could choose our Jogya range of conservatory furniture for your Dorset home. The Jogya designs are comfortable, but they are also hard-wearing. They use rattan in their design, which is hand-woven and highly durable. Because of this, it won't stain in the sunlight, making it ideal for a space that feels closer to nature.
The Jogya range comes with left and right chairs, ideal for socialising, along with other options such as a comfy sofa and practical footstool. And, with every part of the range, you can also do more with them. The Jogya collection is more weatherproof than other ranges, meaning you can move it outside without any problem. They'll be able to deal with the elements, making them much more hard-wearing.
Our Jogya conservatory furniture is a bold option for your Dorset home, too. Designed by Tord Kjellstrom, these designs make a real impact from the moment you put them in your living space. And, with a range of fabrics to choose from, you can craft the perfect space for your conservatory, summerhouse or garden room. The rattan in these designs will ensure they last for decades to come.
Conservatory Furniture Prices Dorset
Eye-catching feelgood conservatory, summerhouse and garden room furniture.
If you'd like to invest in new conservatory furniture at Fair Trade prices, get in touch with Fair Trade Furniture today!
You can explore our full range of furniture on our website, or use our online contact form to get in touch with us. And, if you'd like to see our new Dorset showroom, book a virtual meeting with us, or give us a call on 01722 340882.
We look forward to hearing from you at Fair Trade Furniture!