Container Day – first rain for 4 weeks!! Just when we could do with a dry day…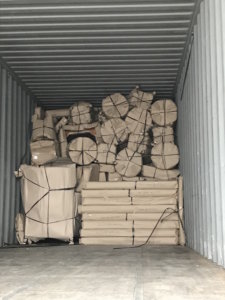 It takes a long time to turn an ocean tanker. The same applies to our production in Java! We ordered a good load of stock for the spring and summer season towards the end of last year, and today a 40ft container arrived full of lovely new stock for the 2020 season. With the benefit of hindsight we could obviously have done with a lot less stock now and more to arrive in 3-4 months time. But that is not how long-distance ocean-based supply chains work and we like thousands of other businesses are having to store and pay for high levels of stock during this emergency lock-down.
Thanks to the loan facility we have with Shared Interest (the UK's first and only financial institution set up by the Fair Trade movement), we can at least say the stock has been paid for, so our partners and their teams in Indonesia can just about manage to pay their teams for the work that has been done. The problem for them is that all other orders for the 2020 season have been put on hold. That's a disaster for them and one that we can do very little about until we get a lot further down the Covid-19 journey.
In the meantime, we had a big container to unload! I assembled a team of 6 helpers and we set too in the drizzle to get the stock off the container and into the two spaces we have available for stock.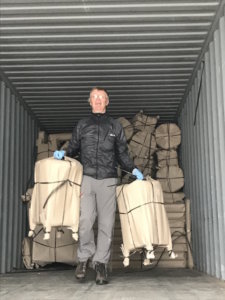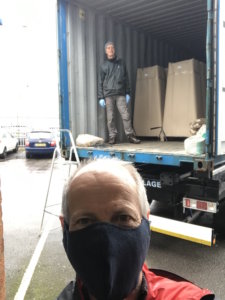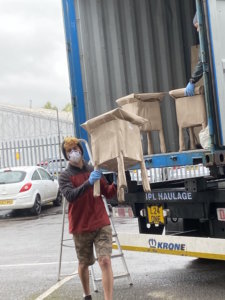 A pleasant coffee break followed with the team observing suitable social distancing!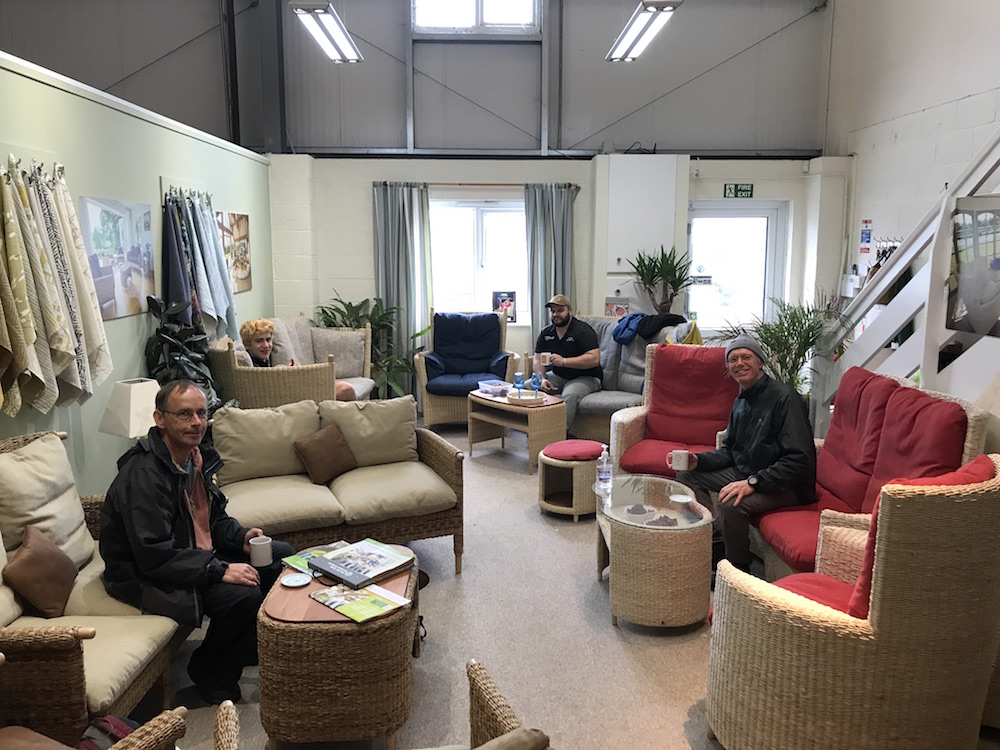 Another flurry of activity before lunch and then the mass unwrapping of the merchandise… and a huge drive to find the most efficient way to stack the furniture. After 12+ years of trial and error today we discovered a great new way to store the Jogya range, saving space and allowing us to keep track more easily of what stock we have at any one time. See photos below…