On the road in Hampshire… feeling lucky to be out in the sunshine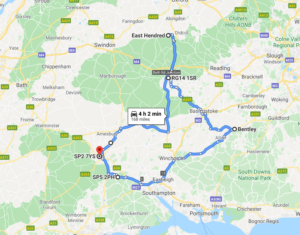 4 orders to deliver yesterday… this our itinerary.
First stop a pretty village near Wantage, and a delightful thatched cottage with modern extension, and nestling round the back in their secluded garden this beautiful new summerhouse from our friends and partners at the Malvern Collection.
It's only a small octagonal building but the Bantul chairs and table the customer had chosen looked really at home straightaway.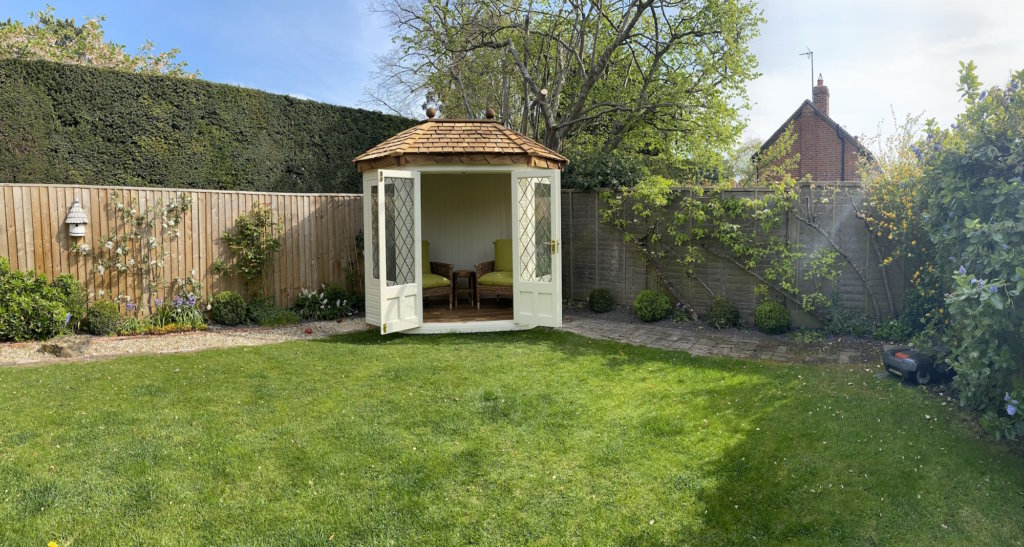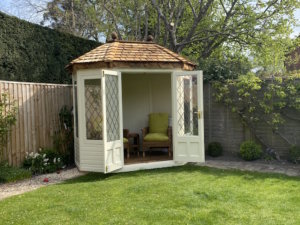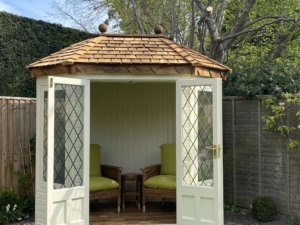 I particularly liked their choice of the bright Geneva Wasabi fabric which I hope you will agree looks great in the garden space and creates a point of interest for the eye.
Then onward to Newbury (an extra footstool for a longstanding customer) and third stop Bentley near Farnham. Here we are delivering to a couple who are on their way to a new home in the Orkneys! They wanted to get hold of their Semarang set now so that they can move it up together with all their other belongings. Believe it or not theirs will be the fifth or 6th set of furniture from Fair Trade Furniture up in Orkney! We had a run of orders there when we did the Royal Highland Show quite a few years ago.
Our final stop is in the unusually named village of Lover on the edge of the New Forest. Another set of Bantul chairs this time with cushions in the recycled leather product from Linwood called Saddle. These Bantuls look great in the couple's fabulous new garden room.
Then back to Salisbury to help our driver John Allen load up 4 more orders for customers in the North.
So all-in-all a busy and productive day. Almost feels like business as usual!!