Making the most of the challenging situation… coffee-break on side of the River Nadder!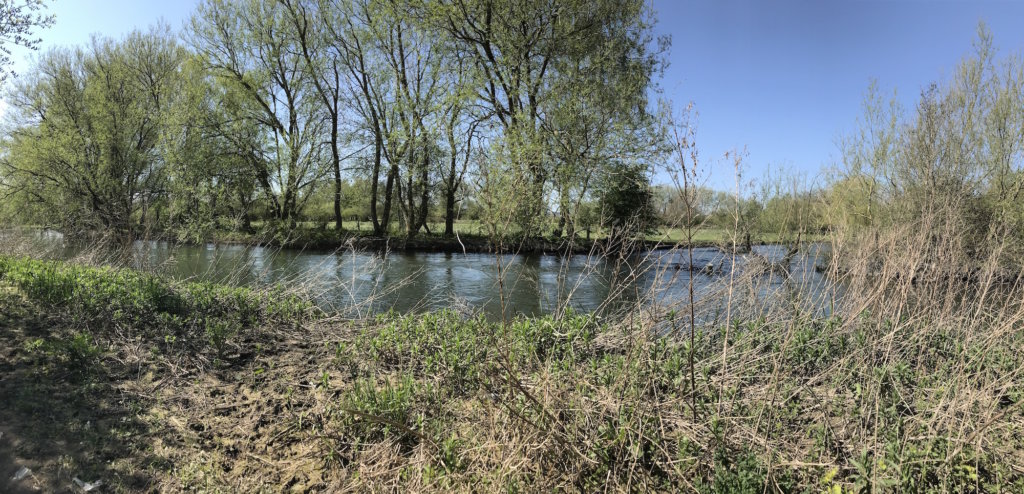 This is turning out to be a pretty busy week for Prue and me.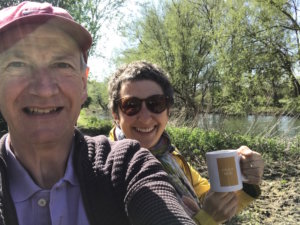 Having collected a large load of cushions last week from our partner Fine Quality Cushions in Frome, we had our work cut out. 9 orders to put together and get delivered this week… more Semarang chairs to build, Bantul and Jogya stock to dig out, then check, clean, and test everything for wobble! Plus all the cushions to check, clean and rebag.
Phew! In this hot weather we needed a coffee break. And what nicer place could you possibly find than the riverbank 10 yards from our showroom.
Incredible that just 4-5 weeks ago the river was still in flood, the banks inundated and the water meadows opposite very much in use.
Strange times we are living through.