So lucky to have this glorious countryside on our doorstep!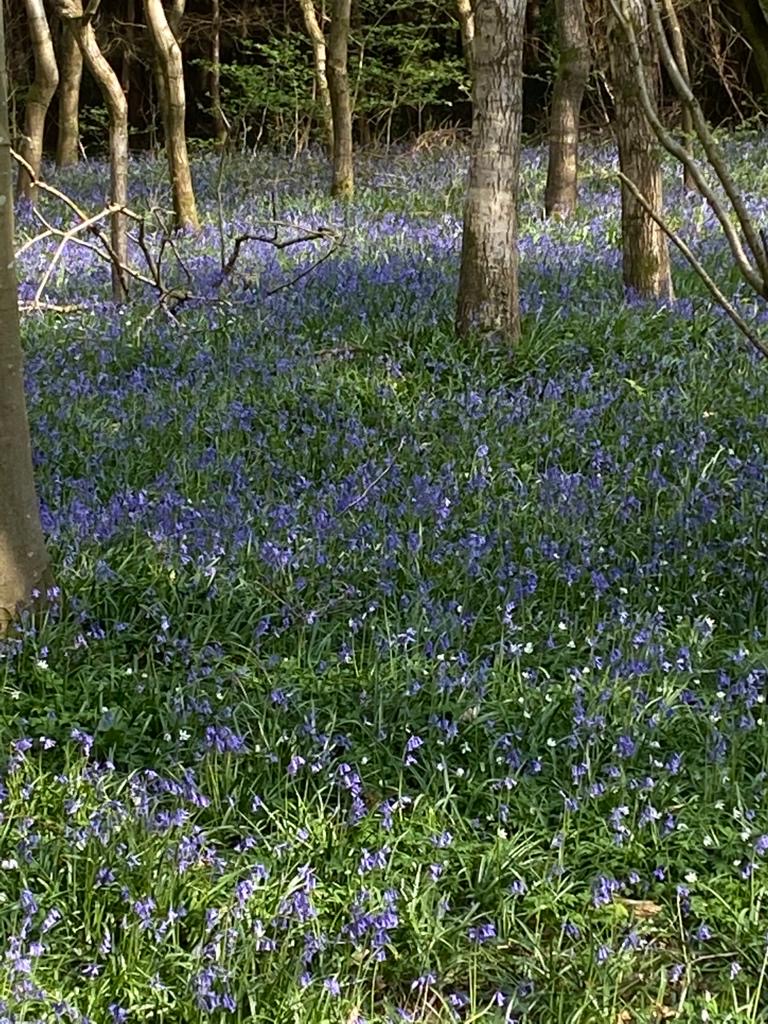 We are very blessed to live in Salisbury where you are never more than 5-10 minutes from glorious countryside.
One of my absolute favourite spots is just South of the town, beyond Odstock village. Here we can reach the most wonderful bluebell wood – a just reward after a rather arduous bike ride. This year the bluebells seem to be more spectacular than ever.
Then we ride out a little further to Clearbury Hill an iron-age settlement with great views but even more lovely is a field just under Clearbury which is literally carpeted with cowslips. It takes your breath away.