Introduction
At Fair Trade Furniture, we are a furniture company with a difference. We make comfortable furniture with ethical values at our core. All of our workshops entail fair working conditions, such as getting paid a livable wage. We pride ourselves on giving opportunities to economically disadvantaged producers, bringing their talents to the fore. Our furniture is made from natural materials, which has helped minimise our environmental footprint. 
One of the key ranges that we offer is our Semarang range. Being our signature flagship range, this is a design which you can enjoy all year round. But why should you choose it for your home? Read on to find out more and get in touch with our team. We will be on hand to assist you. 
What Is Semarang Furniture Made From
It is important to consider what Semeragn furniture is made from to ensure why it is one of the most comforting ranges on the market. The seagrass panels are hand crafted from Mindi wood and seagrass panels, which are designed by our partners in Indonesia. Added to this are our feather cushions, which provide exceptional design and comfort. Mindi wood has a density that is similar to Red Oak and is resistant to mould. This results in a low maintenance design that makes it easy to look after. 
What sets the designs apart is that the arms have a contrasting side, meaning that one side is higher than the other. This demonstrates maximum comfort because it is easy to rest your drink on. And, the low side will give you a cosy area to snuggle in too. Your home will have a calming personality.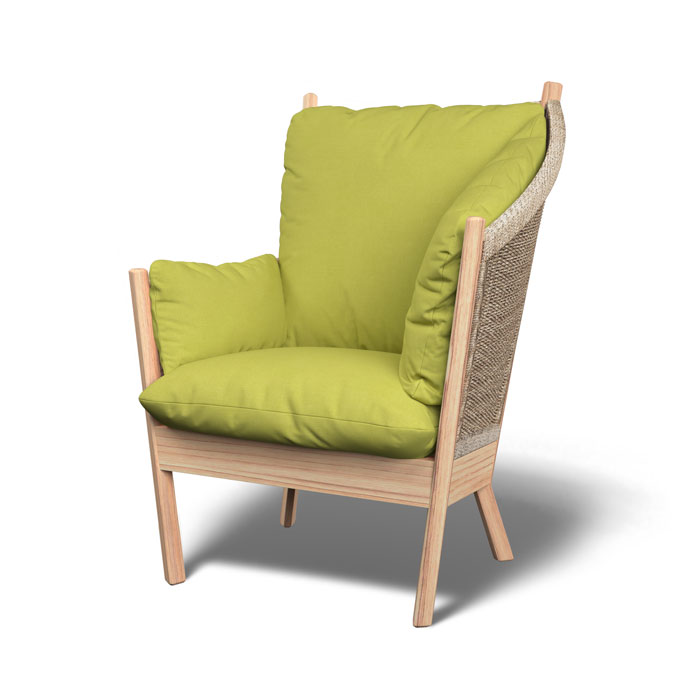 What Sets Semarang Furniture Apart?
The Semarang furniture offers a high quality look and feel that delivers maximum space to your home. A sculptural object will give your home the wow factor, especially if you have guests in your home. The designs are easy to move, meaning they can be fitted around your room easily. 
The designs are hard wearing, and quirky, which is ideal because they will be able to survive any situation. What's more, if you want to move them into the garden, they'll survive the worst weather conditions as they are extremely durable. If you have a conservatory, we offer the Semerang dining range that will open your conservatory up even further. 
The Semarang Range Can Be Used For All Purposes 
When you choose the Semerang range for your home. Whether you have a garden room or summerhouse, or to expand a large living room, the Semarang range is the perfect accompaniment for your needs.  
Cosy spaces, warm places, you name it. The Semarang furniture is the ideal place to create a light and airy feel, so your home is more comfortable in the long term. 
What Items Are In the Semarang Range? 
With a plethora of items in this range, you are spoilt for choice. Consider the three seater sofa with its soft cushions, which create a relaxing environment. Alternatively, choose from our companion chair which is an ideal accompaniment for your home. This chair is made from Mindi wood and duck feather cushions that respond well to being plumped. The comfort is bolstered further by a foam sandwich underneath the cushion, so those long days at work can be made easier. 
We understand that many people can't survive their mornings without a coffee. So our coffee table range. For example, our 2 part coffee table is devised to sit in front of our sofas and is suitable for a large family. It divides into two parts if you want to use it as a stand alone table, or it can be intertwined to connect together. 
Available in a Strong Selection of Colours
At Fair Trade Furniture, our range of furniture is available in a range of colours bespoke to your needs. This choice of colours includes Linara Verdigris, and Mikado Natural to give you a natural feel. 
What's more, this range comes in 25 popular fabrics to boost your home, that are purchasable online. Create a vivid personality such as Linara Clementine for a bright, summery feel, or if you want a calming design to add to the openness and tranquillity, choose Linara Lake. Whatever design you go for, there is a build that suits your needs. 
Conclusion 
We hope that this article has helped you understand more about the Semerang range. Being our flagship range, it is one of our most popular design options on the market. It delivers maximum comfort and exceptional performance, and it's available in a selection of stunning designs. 
If you have any questions about the Semarang range, get in touch with our friendly team today. Fill out our online contact form and we will get back to you straight away, or call us on 01722 340882. We look forward to working with you soon.