Sustainable Furniture Companies in The UK
Furniture That Makes a Difference 
At The Fair Trade Furniture Company, sustainability is at the heart of everything we do. As a responsible and ethical furniture provider, we firmly believe in creating a positive impact on the planet. Our commitment to sustainability extends throughout our supply chain, from sourcing materials that prioritise ecological balance and social welfare to implementing eco-friendly manufacturing processes.
Sustainable Furniture Practices 
At The Fair Trade Furniture Company, sustainable practices are deeply ingrained in our ethos. We meticulously source materials from eco-conscious suppliers, ensuring they are responsibly harvested and renewable. Our manufacturing processes prioritise energy efficiency and waste reduction, aiming to minimise our environmental impact. We empower local artisans and communities, providing fair wages and safe working conditions.
Each piece of furniture is thoughtfully designed for longevity, promoting timeless appeal and reducing the need for frequent replacements. Through our commitment to sustainability, we strive to create furniture that not only enhances living spaces but also contributes positively to the planet and the lives of those involved in its creation.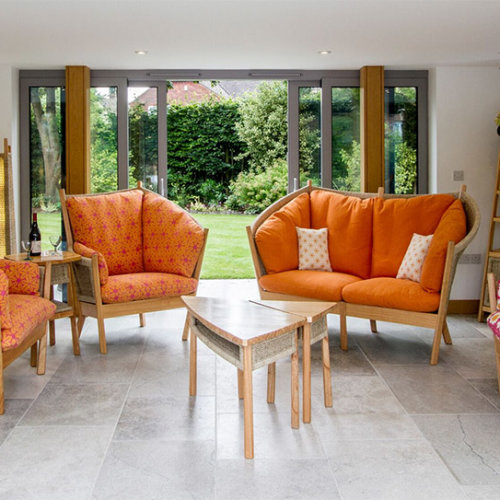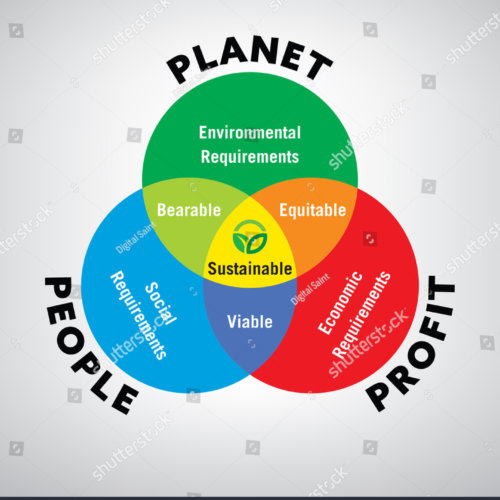 What Are The Benefits of Sustainable Furniture Companies?  
The benefits of sustainable furniture are clear to us here at The Fair Trade Furniture company. These creations enable us to protect the natural resources that we use by managing how and when the resources are harvested. With our harvest of rattan, we ensure that collecting this climbing palm won't destroy the trees surrounding it. The use of sustainably sourced rattan as a renewable timber substitute aids in reducing deforestation, and the associated loss of biodiversity, because of its fast replenishing nature.
The use of sustainable materials such as the ones we use helps to mitigate and adapt the environment to climate change which will create better prospects for the future. Rattan in particular is known for its ability in carbon sequestration. Rattan's natural growth process absorbs significant amounts of carbon dioxide, helping to reduce greenhouse gas emissions and combat global warming.
By incorporating such environmentally friendly materials into our furniture, we aim to inspire a more eco-conscious approach in the industry, fostering a sustainable and resilient environment for generations to come. Together, we embrace the power of sustainable practices to shape a greener and more prosperous future.
Sustainable Furniture Companies
Incorporating sustainability is vital to The Fair Trade Furniture Company and, likewise with these outstanding furniture brands, we want our pride in sustainable practices to shine through in the products we create. Here are some examples of the fantastic innovations that other companies have brought to the world of sustainable furniture:
Silent Night 
Silent Night is a well known mainstream brand responsible for creating exceptional comfortable collections of beds. Their outstanding commitment to sustainability has seen them sign the Climate Pledge to reach Net Zero Carbon Emissions by 2040. This pledge is 10 years ahead of the Paris Agreement and as it stands Silent Night are the only sleep brand to have signed this agreement. This puts the company ahead of its competitors as they strive to be a catalyst for change.
Silent Night has achieved multiple targets in the world of sustainability. In the last four years, they have reduced their carbon emissions by 49% and repurposed 230 tonnes per year of manufacturing waste back into pads for products that were previously put into landfill. 
Forest & Maker
Forest & Maker is a pioneering company that creates bespoke timber commercial furniture and fittings. They have a historically deep commitment to sustainability. Their core ethos revolves around responsible forestry and ethical practices. They exclusively source wood from well-managed forests, ensuring ecological balance and the preservation of biodiversity. 
They are Grown in Britain Chain of Custody Certified which serves as a testament to the origin of timber products and materials they utilise. This certification provides customers with complete transparency in their supply chain, reinforcing their unwavering commitment to sustainability in furniture making. Forest & Maker prioritises low impact production techniques, minimising waste and energy consumption. 
Tom Raffield
Tom Raffield has fully encompassed sustainability in every aspect of the business. From the packaging used to the products made, everything has been thoroughly analysed to make the most sustainable and eco friendly decisions. The packaging used is made in Cornwall by a company called Flexi-Hex and is 100% recyclable. 
The workshop and studio where manufacturing occurs run off energy from solar panels and any additional energy is sourced from a 100% renewable energy company that invests in future technologies. Everything Tom Raffield uses is sourced from the UK and handcrafted, with wood coming from responsibly managed forests to avoid habitat degradation and damage to local ecosystems. 
KONK
Konk is a company that runs on three strong principles that maintain a stronghold in sustainability. Their first rule is to Make Things That Last a Lifetime and abolish the throwaway culture that leads to so much unnecessary waste in landfills. 
Their second rule is to Only Use Sustainably Sourced Materials by ensuring they only use wood that is harvested from approved sustainable forests. This reduces their impact on the habit and ecosystem to a minimum. Their final rule, which is truly heartfelt, is to Give Back More Than You Take. Konk has partnered with One Tree Planted and with every order made to them a tree is planted.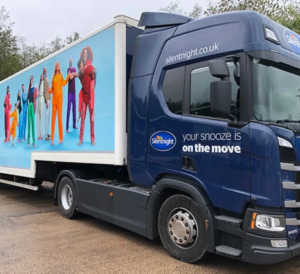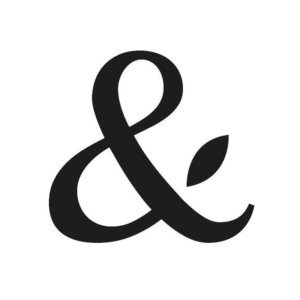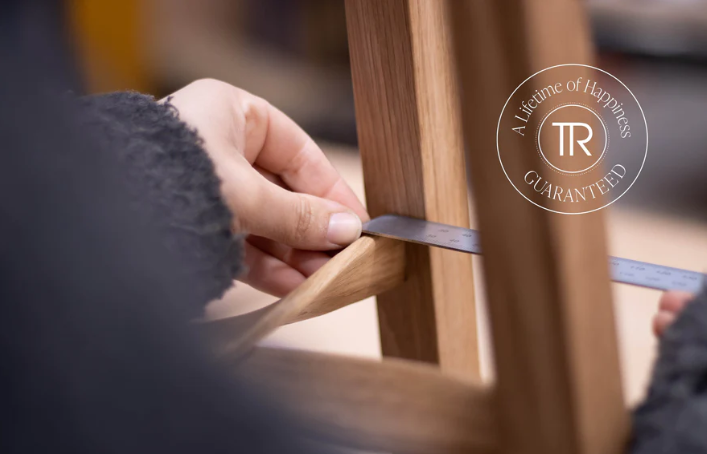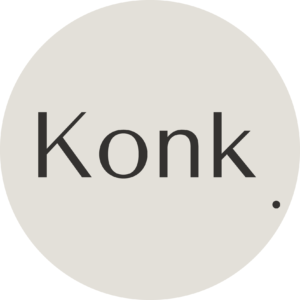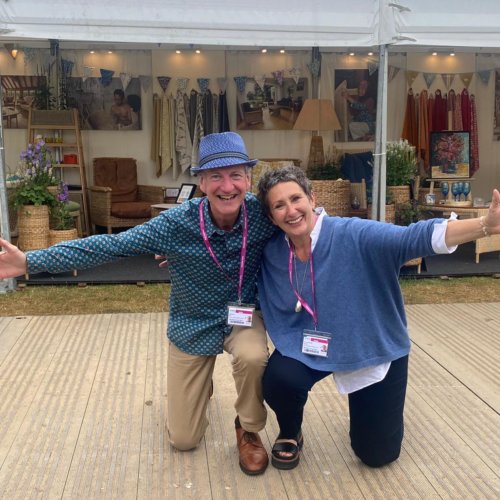 The Fair Trade Furniture Company's Sustainability Promise 
The Fair Trade Furniture Company has forever evolved with each change in the world of sustainability to keep its company as eco-friendly as possible. By sourcing rattan responsibly, The Fair Trade Company contributes to reducing deforestation. Our sustainable rattan harvesting practices prevent the destruction of natural habitats and the loss of biodiversity.
Rattan plants are known to sequester carbon dioxide from the atmosphere. Sustainable rattan management and forest conservation efforts in fair trade practices help in carbon capture and contribute to mitigating climate change. Our transport of goods is done by ocean freight to again reduce the carbon footprint as well as planning deliveries to avoid single trip journeys in our vans.
We strive to offer furniture that boasts exceptional craftsmanship and embodies a sustainable future. By promoting fair trade practices and supporting local artisans, we aim to contribute to a more equitable world while minimising our ecological footprint. With companies like our own and the ones we've discussed today, we build a brighter, greener, and more sustainable tomorrow.
Conservatory Furniture from Fair Trade Furniture
Ready to invest in new furniture for your conservatory, summerhouse or garden room? Choose Fair Trade Furniture for the comfiest, most stylish and sustainable furniture around.
Browse our online shop and explore our website to learn more about us. Take a look at some of our retail partners across the UK to see if there is a store or garden centre near you. Alternatively, if you're local to Dorset, you can visit our stunning showroom to meet our team and see and try the furniture for yourself. Sitting is believing – until then, you won't believe how comfortable our furniture is! Come and see for yourself.