Rattan Conservatory Furniture
Rattan furniture always has been, and looks set to continue to be, the number one choice for homeowners looking to furnish their conservatory. Both rattan and wicker conservatory furniture styles are many people's go-to when it comes to the décor for their new living space, and it's easy to see why.
Rattan furniture is elegant and stylish, as well as versatile. Conservatories are renowned for their versatility – you're free to use the vast expanded space in any way you want. Some people choose to create a quiet retreat away from the hustle and bustle in the rest of the house, somewhere to retreat with a good book, a glass of wine or a sneaky snack. Others, meanwhile, will look to turn their conservatory into a social space, a hub in which to gather friends and family to entertain them on summer nights.
Fair Trade Rattan Furniture
No matter how you choose to use your conservatory, rattan furniture is the ideal solution. Its classic and timeless appeal lends itself to conservatories designed for any purpose, and this décor is always welcoming whether you're alone or with loved ones.
At Fair Trade Furniture, some of our most popular, stylish and comfortable products are expertly crafted by our partners in Indonesia using rattan. This means you can enjoy the supreme levels of comfort alongside our unmistakable asymmetrical styles, all carefully created with our Fair Trade values in mind.
Rattan Furniture – Created Fair Trade
Here at Fair Trade Furniture, all our stunning pieces are made with our ethical values central to everything we do. At our factory in Indonesia, our valued partners work in a way that follows the principles of the World Fair Trade Organization (WTFO) and proudly makes us the first furniture company in Europe to be accredited with this.
We make sure that our partners in Indonesia are able to live and work in a way that gives them opportunities to thrive and be happy and successful. It's this passion for people that drives everything we do. This commitment to outstanding working conditions and respect for people and our planet translates into incredible quality for our conservatory furniture.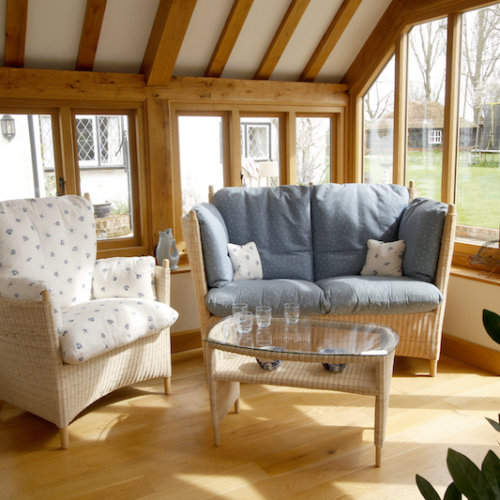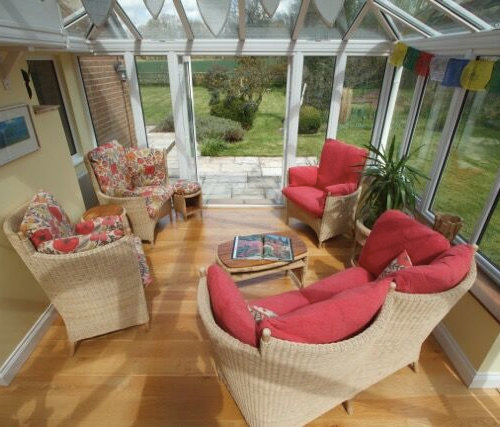 Rattan Furniture – Our Jogya Range
The Jogya collection is one of our most popular ranges we offer, no doubt in part to its distinctive rattan furniture features that are enduringly popular for all homeowners. While using this often-seen material, our Jogya pieces, like all our furniture, are unique in their design.
If you're familiar with us already, you'll surely know about our innovative asymmetrical conservatory furniture designs. This was created by Swedish designer Tord Kjlellstrom who was tasked with creating a "really comfy chair" above all else. We're delighted to say that he succeeded, but you don't have to take our word for it – visit our showroom in Dorset and try our rattan furniture for yourself!
Our Jogya furniture is strange and bold and features a stylish rattan appearance. This is the main material used in the chairs' construction. The chair and table skeletons are carefully constructed by our partners from a structure of rattan poles. For the wickerwork itself, we use fine peeled rattan. This, combined with the care that goes into crafting our rattan furniture, makes our Fair Trade furniture stand out from the crowd.
Rattan Furniture – Shop Online
In our distinctive, innovative and, most important of all, comfortable asymmetrical design, our rattan Jogya conservatory chairs are available in high left and high right options. This means you can fit them neatly into your suite to create the cosy conservatory layout you've always wanted.
The rattan furniture we offer is created with our Fair Trade values at their heart. What's more, it's incredibly comfortable. You will surely find that your friends and family are coming to visit you more often to try your rattan furniture. To make sure everyone is sitting comfortably, we've got a gorgeous Jogya sofa, as well as a traditional symmetrical chair to complete the aesthetic.
For any conservatory, our rattan furniture is an excellent addition. With a wide range of styles, fabric options and designs available, we're sure to have the right fit to suit and improve your living space. Once you've seen and tried our rattan furniture, you'll understand why it's so popular and why our Fair Trade values are so important.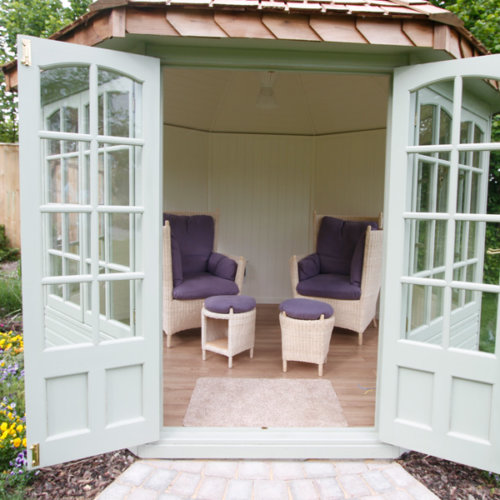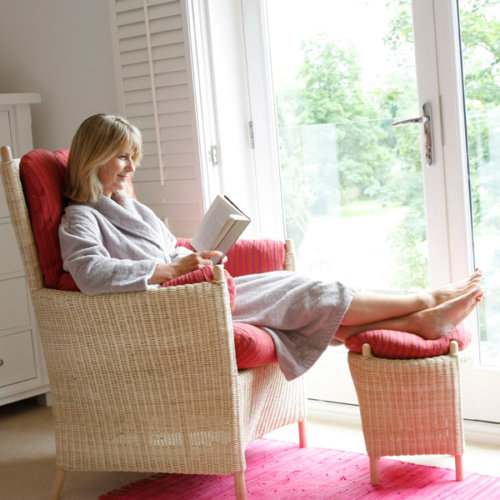 Rattan Furniture – Conservatory Accessories
Complete the overall aesthetic of your conservatory with additional fits to sit comfortably alongside your new rattan furniture. In the Jogya range, we offer various accessories to improve the cosiness and style of your conservatory, and these will also sit neatly alongside any rattan furniture you may already have, perfectly blending with the overall aesthetic.
First up, we have the Jogya coffee table, which sees its table skeleton again put together from a structure of rattan poles and uses fine peeled rattan for the wickerwork. This stunning pieces is available with a glass top or wooden top which sits neatly on the rattan structure. With a handy shelf for your favourite book, you can have all the essentials close by with your rattan furniture – a true conservatory essential.
Outside of the Jogya range, we offer an eye-catching rattan planer that is as practical as it is attractive. You can make a real feature out of your rattan furniture. The generously sized well has more than enough space for plants and even comes with a metal bucket ready to create your display. Create a stylish, practical and modern conservatory with our rattan furniture selection.
Fair Trade Rattan Furniture
Why not visit our Dorset showroom to try our range of rattan furniture for yourself? You can book an appointment to visit us and explore our pieces in person.
If you would like to arrange a visit and discuss our Fair Trade values with our team, you can call us on 01722 340 882 or contact us online.
For the finest rattan furniture around, you can rely on Fair Trade Furniture.