How To Revamp Your Conservatory
If you're looking to revamp your conservatory, you'll want to make sure you can get the most out of it all year round. With a conservatory, summerhouse or garden room, you have a space that you and your loved ones can enjoy in all seasons, for all kinds of reasons – or at least, you should.
Perhaps your conservatory just isn't doing what you thought it would. In that case, you can think about giving your conservatory a revamp to ensure it reaches its full potential. Updating your space can be done in many different ways and for a variety of reasons.
Here at Fair Trade Furniture, we offer a wide range of chairs, sofas, side tables, lighting options and much more to make any conservatory look its best. What's more, our 'feelgood furniture' mantra means that you can be comfortable, relaxed and happy with you sit back in one of our unique chairs.
We've broken down some of the top ways to revamp your conservatory, be it with new furniture, additional accessories, or other features to help you enjoy your space and maximise its potential.
Revamp Your Conservatory With New Furniture
Now, we may be a little biased but we believe that the best way to transform, reinvent, update (whatever you want to call it) your conservatory is to choose some new furniture. If you want to relax and unwind, there's no better way to do it than sitting in a chair or on a sofa that makes you truly feel good. 
We offer three main ranges of 'feelgood furniture' – our Semarang, Jogya and Bantul ranges each bring something different to the table, all the while offering exceptional style and comfort across the board. 
What's more, with an incredible range of fabrics available, choosing new furniture from us will allow you to transform the look and feel of the whole room. You could make a splash with bright, vibrant shades or set the mood with subtle, muted tones. Take a seat in a truly revamped conservatory when you explore new furniture options from Fair Trade Furniture.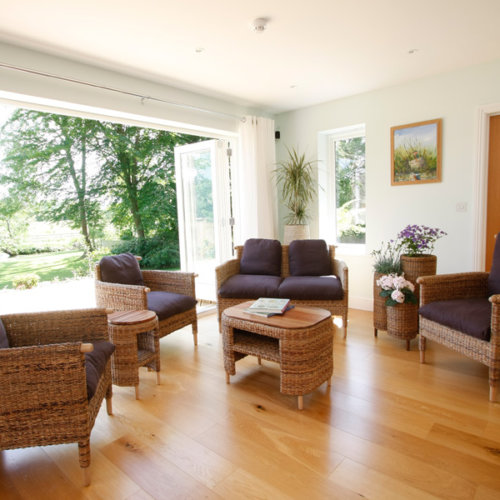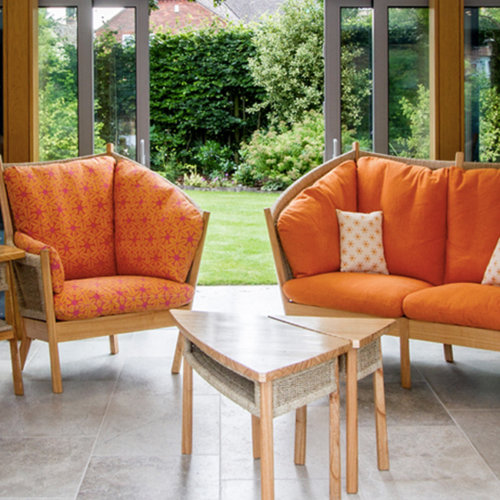 Revamp Your Conservatory With Blinds & Shutters
Nothing sets the mood like staying in control of the lighting. Whether you want lots of natural light to make your space feel bigger and brighter, or a more atmospheric environment to relax and unwind in, you can look for the perfect shading option with blinds and shutters.
New blinds and shutters can be a great way to revamp a conservatory that isn't feeling its best. You can pick a style that suits your existing aesthetic or opt for something that gives your whole room a new lease of life. Whatever you choose, you'll be able to add new features to your windows (and even doors) that are as eye-catching as they are functional.
A common issue with some older conservatories is that they can become too hot in the summer and too cold in the winter. This can leave you with a narrow window in which to truly enjoy your conservatories. Blinds and shutters help with this issue by blocking out harsh sunlight and trapping warm air inside for longer respectively, letting you regulate your space, your way.
Revamp Your Conservatory With A Replacement Roof
A more significant investment can yield similarly more significant results. If your existing conservatory has truly seen better days, there's no need to completely start from scratch. Modern roof systems can quickly and easily replace your existing roof and provide exceptional results almost right away.
A new roof can revamp your conservatory by letting in lots of natural light – or just as much as you would like. That way, you could convert your conservatory into a house extension – truly an extension of the rest of your home.
If your conservatory is revamped into a house extension, you'll likely want or even need to change up the furniture in there to suit the shift in style. At Fair Trade Furniture, our chairs, sofas and more are just as at home anywhere in the house as they are in a conservatory, orangery or extension, making them the perfect choice before, during or after any planned revamps.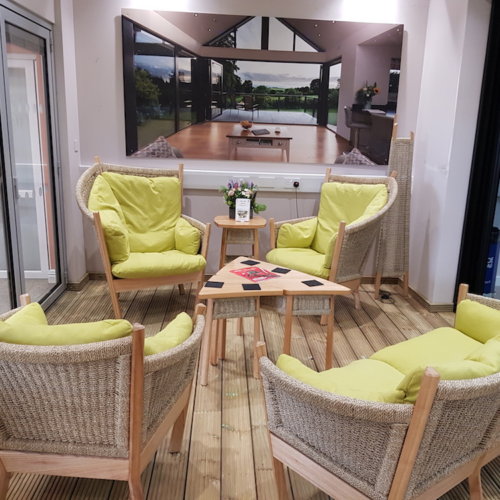 Revamp Your Conservatory with Fair Trade Furniture
Why not take a look at our conservatory furniture online to see which is the best option to revamp and improve your existing conservatory? Whether it's a space you've had for years or inherited when you purchased your new house, our chairs, sofas, side tables, lighting options and more can help your living space achieve its full potential.
Visit our online shop to see our range of pieces and fabric options to find the perfect fit for your home. Additionally, you can book a visit to our showroom to see our furniture in situ and try it out for yourself – see first hand how we can help you to revamp your conservatory with new furniture today.