Ethical furniture to transform the way you live at home
Here at Fair Trade Furniture, we are proud to offer homeowners exceptional furniture that blends modern designs with ethical values.
Our ethical furniture is the perfect way to furnish your conservatory, orangery or extended home space in a way that is comfortable and stylish.
To explore our full range of ethical furniture, why not book a free visit to our Dorset showroom? We have an abundance of stunning styles available, making it easy to find a suitable style for your home. Please feel free to use our online booking form or contact us today for more information.
Why not take a look at some of our showroom partners and see if our attractive, ethical furniture is available to view in another showroom near you.
Flexible and Ethical Designs
Conservatories and orangeries are incredibly flexible extension options, so it makes sense that your ethical conservatory furniture is equally as versatile. Whatever kind of room you are trying to create in your extension, such as a home office or living area, you will want designs that accentuate the features and comfort of your space.
This is why our range of ethical furniture is perfect for your home.
Because we offer such a diverse range of products, it is easy to find a style that blends perfectly with your extension or conservatory. Each product in our range of ethical furniture can be customised with a range of stunning fabric options to complement your living area.
Swedish designer Tord Kjellstrom was the visionary designer behind our incredible range of ethical furniture for conservatories, orangeries and extensions. He originally was looking to come up with a 'really comfy chair', and in the end created state of the art asymmetrical ethical furniture. Our pieces feature the unique high- and -low side designs which create a completely new way of experiencing comfort.
Our exceptional ethical furniture can be tailored to your requirements depending on what it is that you desire. Plus, you can mix and match our furniture across various ranges to enjoy the perfect ethical furniture suite.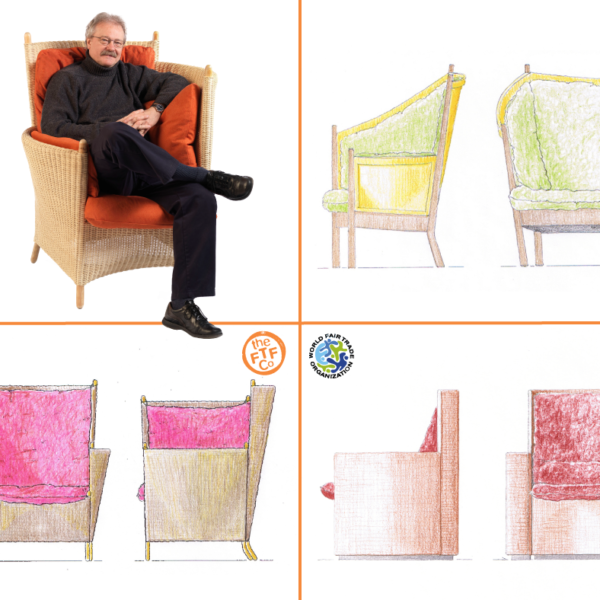 Did you know that Fairtrade Furniture were the first furniture company to be accredited by the World Fair Trade Organisation? This is because we are a wholly ethical and completely fair trade company, operating under completely fair trade values. We strive to work closely with skilled craftsman who create our designs in our Java factories, as well as around the world, to ensure everyone has equal opportunities to work and live and comfortably and fairly as possible.
Further to this, we are proud to collaborate with producers and teams around the planet to completely minimise our impact on the environment. We continually strive to reduce our carbon footprint and put our sustainable message out to the world, leaving a legacy that perfectly demonstrates our fair trade outlook.
When you choose to enhance your space with our luxurious, ethical furniture, you are also choosing to invest in a company that takes an appreciative outlook on the environment and the greater good. You can relax in comfort, style and peace of mind when you know your purchase is supporting fantastic world values.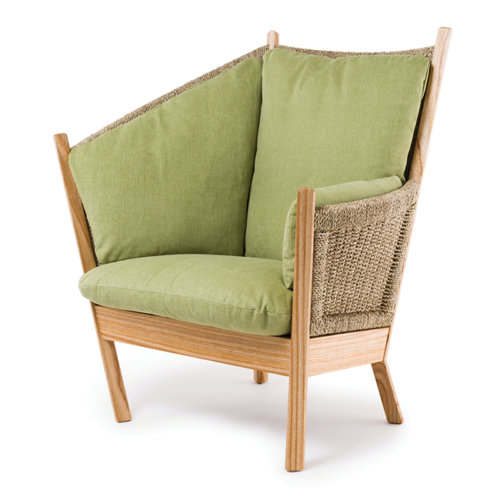 Our Semarang range of ethical furniture is our leading choice. This flagship design is one of our most versatile and completely encompasses out ethical outlook and fair trade values.
We are proud to have named this range after one of the ports close to one of our factories where this stunning ethical furniture range is manufactured by our fair trade craftspeople.
The Semarang range is the perfect addition to any home or extended living space. Whether you have a conservatory, orangery, house extension or garden room, this innovative design is certain to add both style and comfort to your living area.
The most eye catching element of these designs is the asymmetrical craftsmanship. This unique structure is much a work of art as it is a piece of ethical furniture. With one side higher than the other across our rang of chairs, it's easy to relax into our Semarang range and take in the views of the space around you.
Our Semarang range of ethical furniture is truly the ideal enhancement for any living space. It is a flexible and customisable design, with a range of fabric styles and suite pieces available to choose from. From three seater sofas to asymmetrical chairs, this ethical furniture option continues to be ever popular with homeowners.
Our well loved Bantul range of conservatory furniture is the perfect assortment of comfortable and functional ethical furniture that doesn't compromise on style. The straight sides and curved back of each piece will give your conservatory, extension or orangery a timeless appearance that delivers modern comfort.
This unique range features woven 'legwarmers' which gives this particular style a distinctive touch and quirky personality, adding real character and individuality to your space.
The Bantul range is the ideal choice for homeowners who are looking to maximise the appearance and chic of their extended living space. Whether you are looking to furnish a large, open plan extension or a smaller, cosier conservatory, our Bantul range is lightweight and petite. This mean the range can comfortably fit into any size room.
Furthermore, the lightweight design of this range of ethical furniture can be easily moved outside when the weather is good, making them incredibly versatile. Enjoy your outdoor space even more in the comfort of a Bantul high back sofa.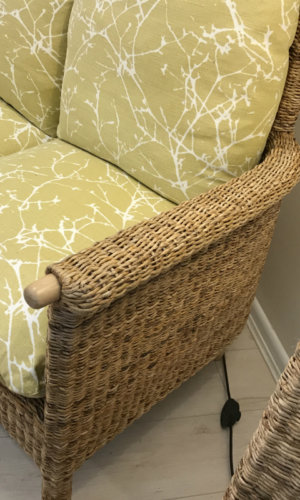 Ethical Furniture Showroom
Book an appointment to visit us in Dorset!
If you are interested in investing in our fantastic, ethical furniture, why not book an appointment at our showroom in Dorset today?
We couldn't be prouder to show you our ethical furniture range and we are excited to welcome you in. We have our entire range of products on display for you to view in various fabric options and settings for easy visualisation.
Want to know how comfortable our garden room furniture is? Come and take a seat for yourself!
Please book an appointment or contact us today to arrange your visit to our Dorset showroom. The Fair Trade Furniture team will be on hand to make your experience as comfortable as our ethical furniture!