Conservatory Furniture Wimborne
Feelgood conservatory furniture in Wimborne.
At Fair Trade Furniture, we sell many types of modern furniture for your property in Dorset. When you choose our conservatory furniture, feel confident that you will get a design that suits you, but benefits the environment.
If you are looking to enhance your summerhouse or conservatory, our designs are perfect for your property. All our products are strongly influenced by Swedish designs, but they are created in our manufacturing house in Java. As a result, you will get a snug and comfy design that is durable against the worst weather conditions. Our sofas and armchairs are long lasting and durable, made with high quality materials.
All the designs give your conservatory an asymmetric appearance that ensures you will be able to snuggle into. It is perfect if you want to relax after a long day with a book or have an afternoon nap. Our eye catching furniture gives you plenty of comfort, enhancing your room for social gatherings too.
What helps us stand out is that we work with Fair Trade. We adhere strongly to their mission values, setting out principles to bring about more positive change to the development and welfare. We adhere strongly to these values, ensuring they are at the heart of everything we do.
If you want to find out more about Fair Trade and how our products can enhance your conservatories, contact our friendly team today. Or, book a visit to our showroom in Dorset to see and try our products. We are more than happy to help you.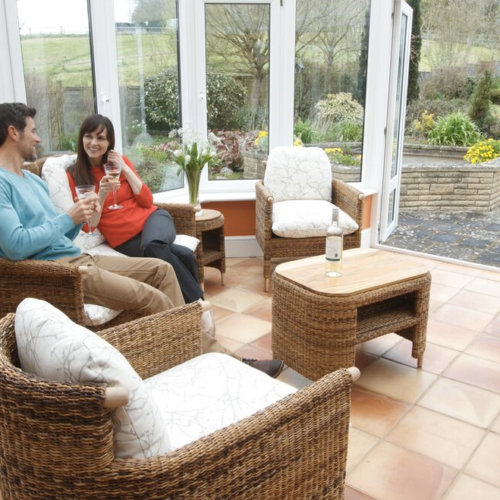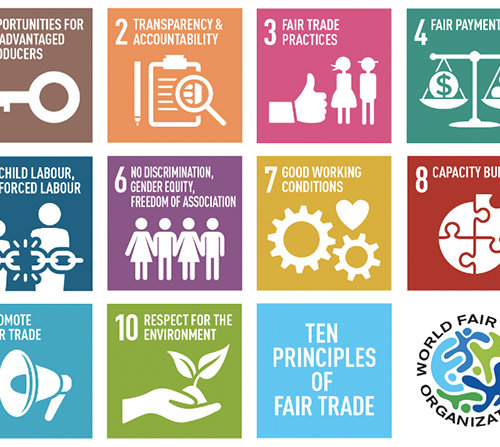 All our products and values.
Our products are created with love and passion from our team in Java, Indonesia to our delivery team in the UK. When you settle down in your sofa, feel assured that you have bought from an environmentally friendly company.
By choosing us, choose a company that treats our workers with respect, offers fantastic working conditions, and pays them fairly. They make products that offer strength and durability, able to last for decades.
At Fair Trade Furniture, we have a strong desire to bring these values in our products. We were the first company in Europe to be verified as Fair Trade, reinforcing our commitment that you will experience peace of mind when you choose us to enhance your furniture. Get in touch with us to find out more.
Style and comfort are at the heart of our flagship range.
Look at our Semarang range. It is our flagship range and one of our most popular designs. A classic design that stands the test of time, this wonderful selection of styles is suitable for kitchens, open plan conservatories, and living rooms with bifold doors. Whatever the style, our furniture will make you want to spend more time in your conservatory.
One of the most popular items in this range is the Semerang companion chair. This chair comes in 25 popular fabrics. called Mindi, while all the panels are woven in seagrass onto the mindi frames. The seat cushion is made from a beautiful duck feather, which ensures maximum support and comfort. Benefit from a luxurious chair that will suit any conservatory.
With many products on show from high end chairs to coffee tables, there is something right for you. This range is quirky, distinctive, and stands the test of time.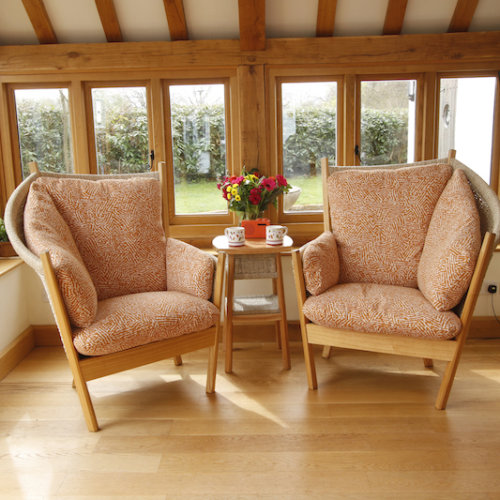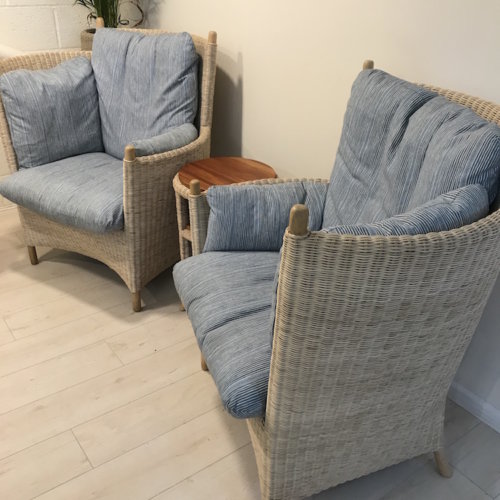 Let our Jogya conservatory furniture wrap itself around you.
Customers in Wimborne will want to consider our Jogya range too. This design is ideal because you will be wrapped up in the warmth. The high end of the chair provides maximum comfort, while the low end is perfect to put your drink on. The warmth of the cushion seats makes it perfect to relax and unwind. These designs are made with rattan, which is a material that bolsters your comfort levels.
What stands out about the Jogya range is its bespoke features, allowing you to tailor the product to suit your needs. Our chairs consist of over 25 popular colours, giving you a plethora of options. The Jogya range is weatherproof, ensuring they are precision engineered to resist poor weather conditions – albeit in moderation.
With a beautiful design and supreme comfort, the Jogya range could be perfect for you.
Comfy and compact for smaller spaces.
The Bantul range is an excellent choice for homeowners in Wimborne how may be a little more limited on space. So if you're looking for neat and petite furniture that won't overwhelm a room, our space-conscious collection could be the perfect fit for you.
Made with beautiful banana fibre weaving and rattan poles with woven wickerwork, their design is as striking as it is functional. Thanks to our feather filled cushions, you'll be able to sit back and relax in total comfort. Feel good in our feelgood furniture, whether it's the Bantul, Semarang or Jogya collection, perfect for Wimborne homeowners and beyond.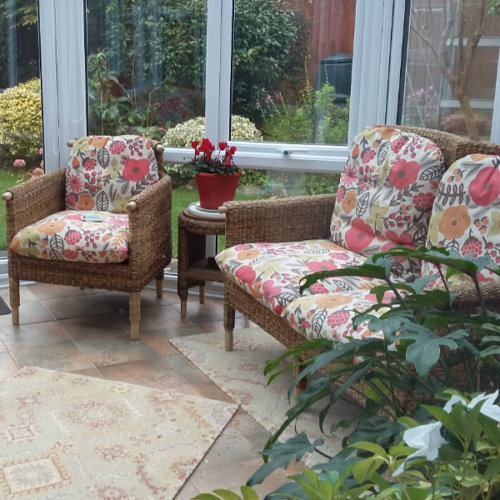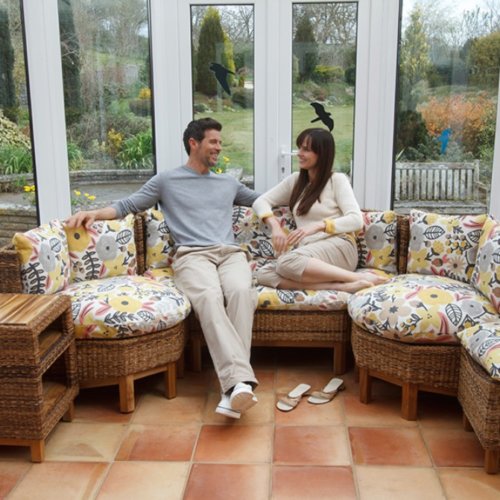 Conservatory Furniture Prices Wimborne
Competitive conservatory, summerhouse and garden room furniture prices for your home.
When you are ready to design your ideal conservatory furniture, get in touch with the friendly team at Fair Trade Conservatories. We've got years of experience and enthusiasm for conservatory, summerhouse and garden room furniture, so you can rest assured that you're in safe hands.
To have a look at our furniture range, head to our website. If you would like to speak to us further, fill our online contact form out or call us on 01722 340882.
If you'd like to see our furniture in person, visit our Dorset Showroom. Our friendly team will be on hand to assist you. We look forward to working with you soon.