Conservatory Furniture Dorchester
Choose feelgood furniture for your Dorchester home.
At Fair Trade Furniture, we offer a wide range of furniture to consider for your property in Dorchester. Ideal if you want to renovate your home, or if you are looking to install a new room, we have something that's right for you.
Our range of furniture is a timeless selection of styles that give you many years of comfort. What's more, we're certified Fair Trade in how we look, ensuring fairness and quality for all. This means you will choose sofas and chairs that make you feel right at home.
We offer a high quality selection of styles such as the Semarang, and Jogya range. This gives the homeowner plenty of choices and 24 colours to choose from. See our products in the flesh at our stunning showroom in Dorset, or get in touch with us to learn more.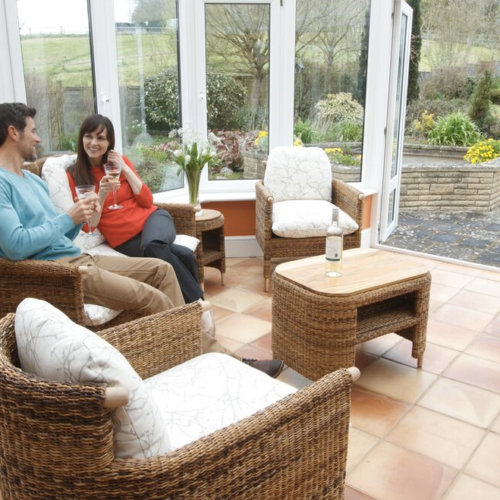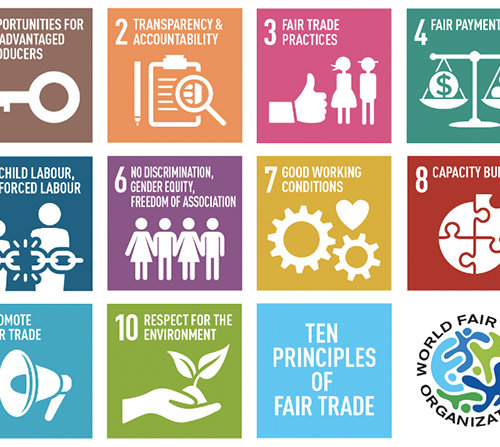 Proudly Fair Trade in all our products and values.
We believe that our products should be made with passion and commitment. Fair Trade is at the heart of everything we do from the manufacturing process at our headquarters in Java, Indonesia to the delivery team in the UK. This ensures that when you settle down on your sofa, you will feel maximum comfort.
We were the first company in Europe to be registered as Fair Trade, backing up our commitment to caring about the planet and its people. This is true of our furniture range as well, ensuring that they are packed with personality and help the environment. We adhere strongly to these values, making us a popular choice for homeowners in Dorchester.
We believe that you will get complete peace of mind when you choose our Fair Trade Furniture, allowing you to stay comfortable in your home.
Our most popular furniture range offers style and comfort.
If you are looking for a furniture range that puts you at ease, our Semarang range is the perfect combination for you. It is our flagship design and highly flexible, ensuring it is ideal for any situation. This style has great adaptability, enabling it to be used in summerhouses, conservatories, and living rooms.
Whatever space you decide to choose, the Semarang range will enhance it substantially. Add some customisable lights to bring a room like atmosphere. This helps your space become perfect for social gatherings too, especially as the weather gets warmer. The Semerang range includes a selection of styles and colours that enhance your property in Dorchester. Choose from our selection including Linaria Raspberry and Origami Light Duck Egg. There is a colour that is right for you.
With a plethora of designs from chairs, sofas, even coffee tables, the Semerang range is designed to maximise comfort in your property. Create the conservatory of your dreams so it can be enjoyed all year round.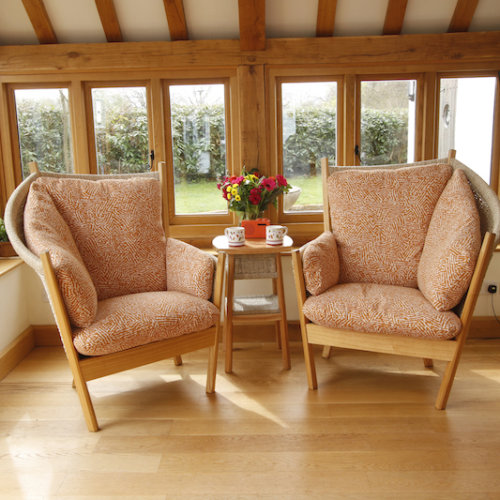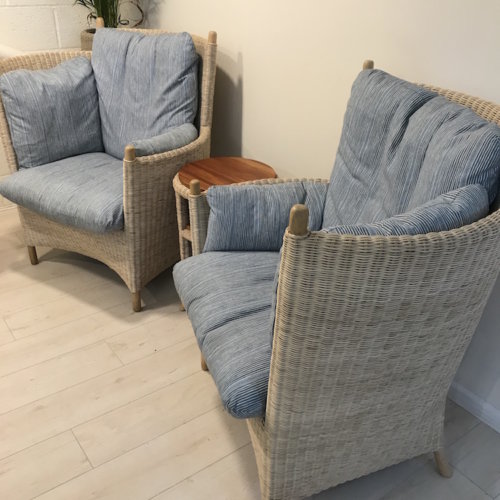 A cocoon of comfort from our Jogya conservatory furniture.
In addition to the Semarang range, choose from our Jogya range of furniture which adds extra comfort to your Dorchester property. It is durable and long lasting, suitable for you and the family to enjoy for many years to come.
One of the things that helps our Jogya range stand out is that it is tailored bespoke to your requirements. This means you can choose from two chairs in a small summerhouse or create a larger space in a garden room.
The Jogya range consists of a stylish selection of colours to look at. This ensures that whatever design you choose will be comfortable for you and your guests. Choose from footstools and high end chairs to put your drinks on, ensuring it is ideal for those summer cocktails.
Compact designs for smaller conservatories.
Benefit from our Bantul range, which exudes personality and a retro feel. The chairs in this range are unique because they are weaved with banana fibre, while the inclusion of quirky horns and legwarmers gives them a distinctive look.
Unlike the Jogya and Semarang range, the Bantul range is ideal if you are conscious about space. They are best used for smaller conservatories and contain a distinctive attention grabbing appearance. As a result, take advantage from an attractive focal point that is suitable in all weather conditions.
The items in this range include single chairs and a two seater sofa, so you will enjoy fantastic design and comfort.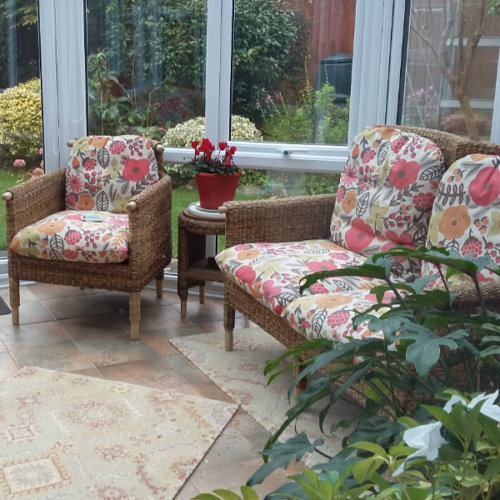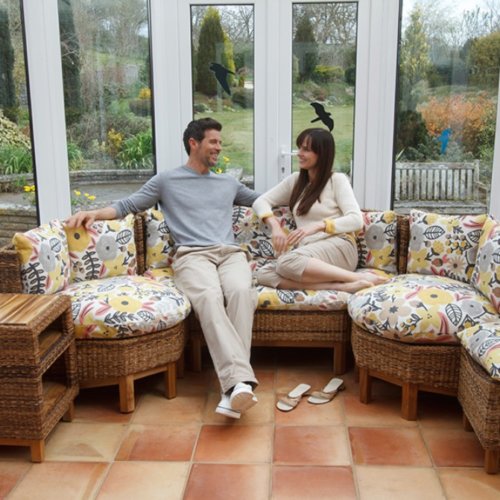 Conservatory Furniture Prices Dorchester
Feelgood conservatory, summerhouse and garden room furniture for your Dorchester home.
When you are ready to choose your furniture for your conservatory, get in touch with Fair Trade Furniture today. Our friendly and knowledgeable team are on hand to help you.
At Fair Trade Furniture, we offer a fantastic range of styles and colours. Regardless of the size of your living space, we have something that will suit your needs.
To see our furniture range up close and personal, book an appointment at our Dorset Showroom today. Give us a call on 01722 340882 or book online.