Conservatory Transformation – "The Colour Purple"
We're delighted to introduce our latest project, as our happy customers transformed their conservatory with the addition of our chairs and sofas in striking to really make a splash!
Read on to find out more about the styles and fabrics chosen, how our customers found the process with us, and discover how we can do the same for you and your conservatory!
Conservatory furniture can really make your living space stand out.
These happy customers were delighted with their purple fabric to complement the eye-catching designs.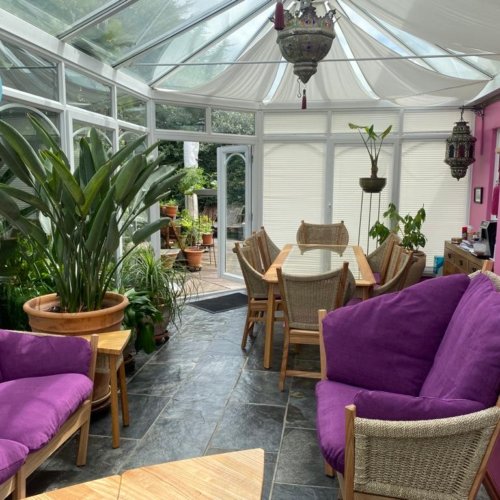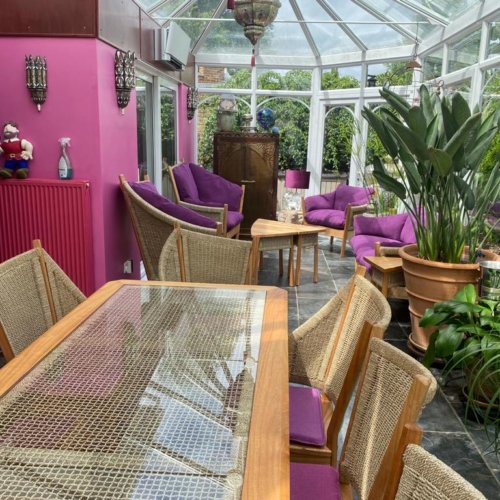 Mr and Mrs Smith couldn't be happier with their choice. "It's completely transformed our conservatory," Mrs Smith enthused. "We use it now more than ever!"
They found the process of shopping with us nice and easy! "Hugh and Prue were incredibly helpful in recommending the best furniture and fabrics for us."
Mr and Mrs Smith found us online and explored our website to see the range of options available.
Following a visit to our Dorset showroom where they experienced the furniture for themselves, they went ahead.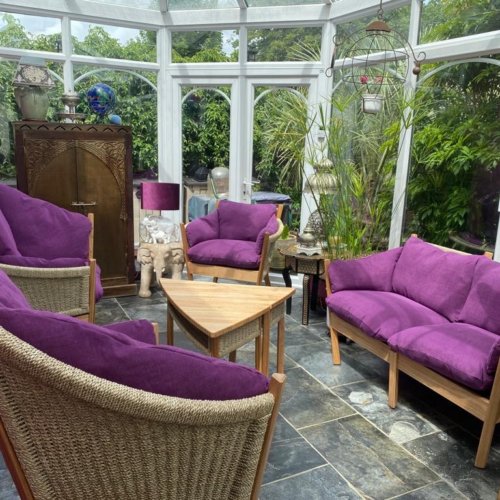 Transform Your Conservatory With Fair Trade Furniture
If you're feeling inspired by Mr and Mrs Smith's project, why not do the same for your conservatory?
Take a look at our most popular collections and the vast selection of fabric options available.
When you're ready, we welcome you to get in touch with our team and we will be happy to help!