What Conservatory Furniture Is Right For My Home?
Are you wondering what conservatory furniture is the best fit for your home? Here at Fairtrade Furniture, we are on hand to give you a comprehensive idea of what conservatory furniture is suited to your home, whether you live in a modern build or more traditional property.
We are proud to offer a stunning range of modern conservatory furniture that perfectly blends innovative design with ethical values. Swedish design Tord Kjellstron was the visionary behind our range, tasked with the job of creating a 'really comfy chair'. He expertly crafted our ground-breaking asymmetrical furniture, creating the ultimate modern, stylish and comfortable conservatory furniture.
Here at Fairtrade Furniture, we work closely with craftspeople around the world to ensure our furniture is created in a fair, ethical and sustainable way. In fact, we were the first furniture company to be accredited by the World Fair Trade Organisation. This is due to the fact that we are wholly ethical through and through and operate under completely fair trade values. The skilled craftspeople who work in our Java factories are given equal opportunities to work and live comfortably, fairly and freely as possible.
We also work closely with teams and producers around the world ensure our impact on the planet is as minimal as possible. Our ethical code means we strive to reduce our carbon footprint in every way we can and deliver a sustainable message to our people, our customers and the world. Choosing conservatory furniture from Fairtrade Furniture is the ultimate way to enhance your space, but which style is right for you?
Our flagship range, Semarang is a leading choice for your conservatory furniture. This innovative design embodies Tord Kjellstron's asymmetrical design features and is totally versatile. Not only this, but it encompasses our fair trade values.
This excellent range of conservatory furniture is names after a port close to one of our factories – a sentiment to our expert craftspeople.
Our Semarang chair is an incredibly sculptured object, with one side created higher than the other. The result is a chair with a cosy corner to relax and sink into. You can place the lower side of the chair next to a side table, making it easier than ever to pick up your drink.
This design is perfect for conservatory owners looking for ultimate comfort and style. If your conservatory is to be a modern and relaxing living space, this is the perfect option for you.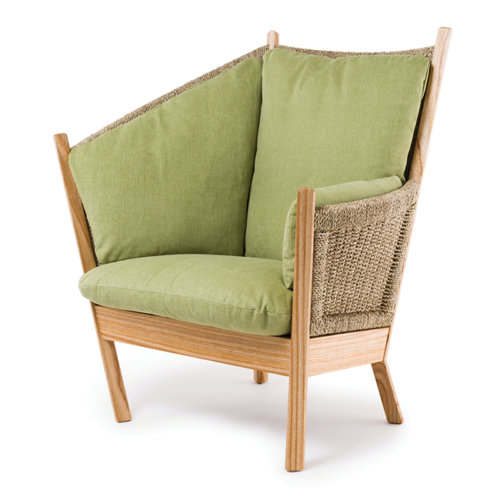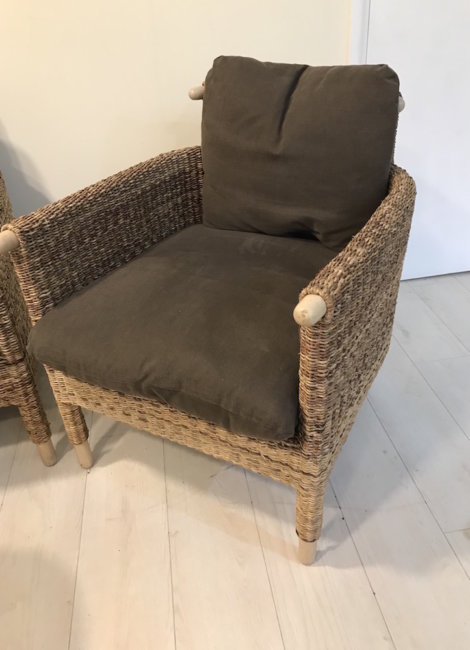 A fantastic choice – our Bantul range of conservatory furniture is a stylish and unique option with a real retro feel to it. It is a fantastically comfortable range that doesn't compromise on style.
Our Bantul chair features distinctive weaving created using banana fibre. The stunning wickerwork is woven onto a structure of rattan pole. The design also features unique woven 'legwarmers' which give the chair a really distinct and quirky touch. This results in a truly unique and stylish design that oozes quality and attention to detail. This chair is a true testament to the skill and craftsmanship of our weavers. If you are looking to add character and personality to your conservatory, this is the perfect conservatory furniture choice.
This collection is compact and comfortable, making it great for smaller spaces. The lightweight design of this conservatory furniture range means it is easy to move around and even take outside when the weather is pleasant. You can enjoy your outdoor space even more with this flexible and versatile conservatory furniture option.
The chairs and sofas are available in low-back and high-back options depending on your desired style. High-back designs add comfort while low-back designs are ideal for unrestricted views of the world around you.
If you are looking to furnish your conservatory with furniture that is space-conscious, lightweight and easily transported, without compromising on style, this is the ideal conservatory furniture range for you.
The exquisite Jepara range is contemporary and modular in design. It provides the most flexible seating solution across our entire range of conservatory furniture. Because it is modular in design, this allows you to create pretty much and shape you like as you slot each item together. The low back designs also allow you to enjoy unrestricted views of your outdoor area, making it an ideal solution for conservatory owners looking to make the most of their space.
The Jepara range is available in four distinct, modular products. These are the corner chair, middle chair, hexagonal chair and corner sofa. These geometric styles allow you to create a plethora of possibilities within your space. For conservatory owners looking for the most flexible, versatile conservatory furniture for their extended space, the Jepara range is the perfect answer.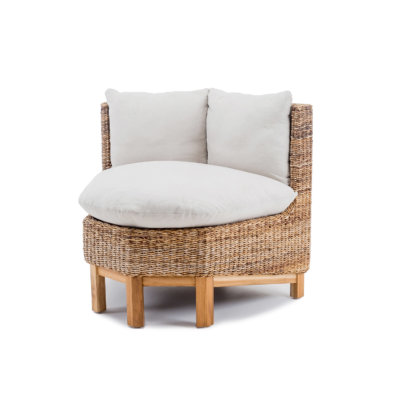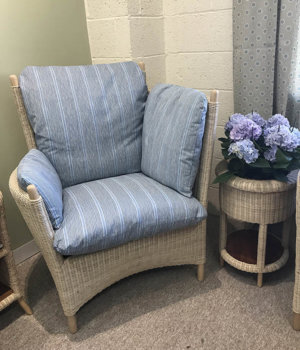 Our Jogya range is stylish and comfortable. The chairs feature Tord Kjellstrom's unique asymmetrical style, with one side high and the other side low. This conservatory furniture design is cosy yet practical, making it perfect for any relaxing space.
The Jogya collection is incredibly versatile and works well in practically any room! And with so many fabric options to choose from, its easy to completely tailor this design to you and your home. Whether you are looking to furnish a conservatory, orangery, house extension or other room in the house, this design is the perfect blend of comfort and versatility.
Which Conservatory Furniture Should I Choose?
Book an appointment to visit us in Salisbury!
We hope that our guide above has helped you gain a better understanding of what conservatory furniture is right for your home. If you are interested in any of the ranges we have mentioned above, why not book an appointment to view our amazing designs at our Salisbury showroom?
We couldn't be prouder to offer homeowners conservatory furniture that is ethical and stylish. We cannot wait to welcome you into our showroom to view our designs, all available in a variety of fabric options for a truly bespoke product. You won't believe how comfortable it is until you try it for yourself.
Book an appointment today or contact us today to arrange your visit to our Salisbury showroom. Our team will be on hand to help you make the best choice for your conservatory.