The word "snug" is defined as something "comfortable, warm, and cosy" – so when this is used to describe a garden chair, you should know exactly what you're going to get.
In many ways, "snug" is how you should want to describe any chair – as something that allows you to nestle in and relax in total comfort, letting your worries slip away as you put your feet up, tilt your head back, and close your eyes to truly unwind.
However, it seems that for more and more chairs this is less and less of a priority. Comfort, or snugness, oftentimes gets thrown out of the window for so-called style, uniqueness without purpose, resulting in a chair that makes you feel less than good to sit in.
That's why here at Fair Trade Furniture our chairs have snugness at their heart. We designed our pieces with 'feelgood' in mind – by this we mean that anyone sitting in them can feel good in mind and body, thanks to expert design and manufacture with Fair Trade values at the heart of the process.
What Are Snug Garden Chairs?
The definition of what is a snug garden chair has become a little twisted, or at least expanded, in recent years. As a trendy way of talking about a piece, "snug" as a label gets assigned to plenty of ranges that are less than this.
Generally, snug chairs are cushioned pieces that wrap around you on one or both sides, wrapping you up in a cocoon of comfort and embracing you with gentle, plumped cushions. They often usable inside and outside, so you can enjoy them in your conservatory, but they're lightweight enough that you could carry them outside in warmer weather. You might not want to leave them out all year round since the British weather can be unkind to the fabrics.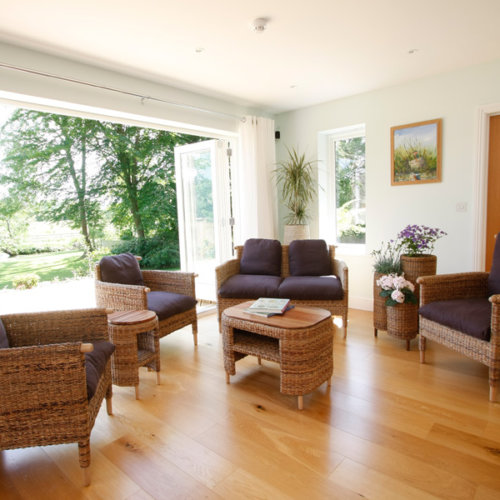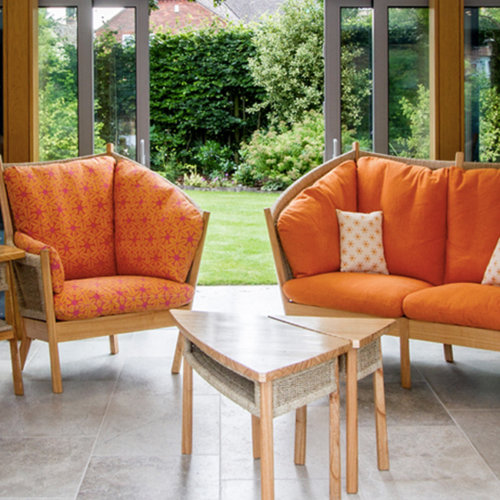 Popularity of Snug Garden Chairs
In 2020, snug garden chairs saw a huge increase in popularity, as did so many items of garden furniture or even garden installations like conservatories and garden rooms. This was due to the pandemic, which shows most people forced to stay at home for many months.
In this time, the UK was fortunate enough to experience some decent weather for a change, which meant that plenty of us wanted to sit outside and enjoy our gardens. However, this wasn't always possible if people didn't have the furniture available to relax in. This saw a sharp spike in online search for conservatory and garden furniture. In fact, searches for "garden furniture" increased by more than four times in May 2020 compared to 2019.
As homeowners did their research and prepared to make their purchases online, snug garden furniture emerged as a clear favourite. If you're going to sit outside, you might as well do it in the most comfortable way possible after all, right?
Snug Garden Chairs from Fair Trade Furniture
Here at Fair Trade Furniture, anyone who has tried our chairs can attest to just how comfortable and snug they are. Our Jogya range is a prime example of this, with its high sides wrapping themselves around the lucky people sitting in them like a cocoon of comfort with soft, delicate cushions to support and embrace you.
To see just how snug our garden chairs are, it's best to try them for yourself. You can arrange a visit to our gorgeous showroom to see the ranges in situ and enjoy them for yourself. "Comfortable, warm, and cosy" – that's the literal definition of snug, and they're some of the most popular ways for satisfied customers to refer to our chairs.