Ideas for Decorating Your Garden Room
If you have a new garden room or you're looking to give your existing one a refresh, then you'll be on the lookout for lots of ideas on how you could decorate it. Whether you're looking to follow the latest trends or do something unique, it's useful to get some inspiration.
Here at Fair Trade Furniture, our team has put our heads together and put together our favourite ideas for decorating your garden room. While we specialise in stylish and supremely comfortable garden room furniture, we've looked at all aspects of garden room decoration to give you a holistic idea of what you could do.
If furniture is the missing piece of the puzzle for decorating or redecorating your garden room, you've come to the right place! Explore our online shop to see our most popular collections and browse the fabric options on display to find the perfect fit for your home.
One of the great joys of a garden room is the connection between your inside and outside spaces. Lots of homeowners are taking this further by decorating their garden room with plants or even general decor that evokes the outside world. By bridging the gap between your home and garden, you can enjoy your garden room as a perfect in-between space.
Plants are an excellent addition to any garden room, helping it to feel more "alive" and improving your mood. If maintaining indoor plants feels a little too much like hard work, you could try some artificial ones instead. Additionally, if you're decorating your space with a fresh lick of paint, artwork or window blinds, how about options that connect you with the garden, such as green and blue paint colours, floral prints or spring-like shades?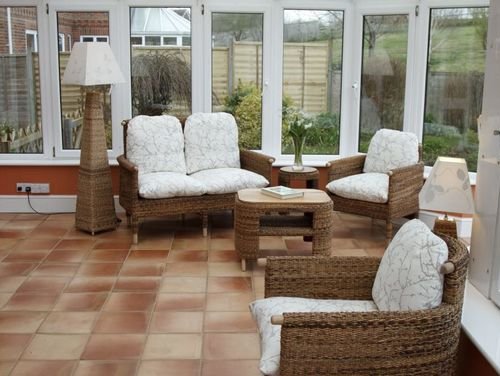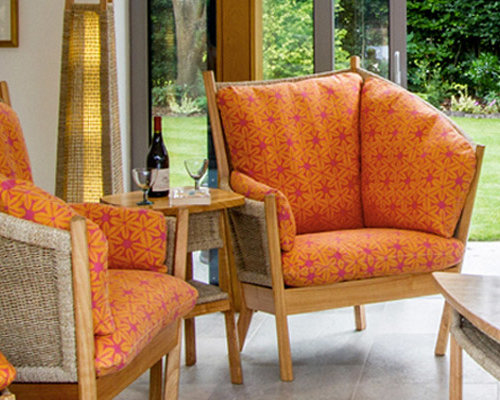 Since 2020, most if not all of us have become a little more accustomed to working from home. If you aren't making use of your garden room, you might want to consider turning it into a home office of some sort. One peril of home working is lacking that distance from your daily life. If you're working all day in your lounge, how can you relax there in the evening?
A garden room office is a great solution for this. Not only is it a separate space that you can enjoy, but you'll have beautiful views that you can take in and inspire you. Data entry in a spreadsheet is a lot more palatable if you can look up and see your garden stretching out in front of you. Plus, by making use of this extra space, you don't have to keep your house cluttered with computers, screens, desk and other documents.
One of the trends that emerged in 2022 and has continued just as strongly into 2023 is that of the "mood room." As Real Homes describe it, this is the concept of a space that puts (you guessed it) your mood front and centre. With people becoming more aware of their emotions, their environment, and how the two feed into each other, it makes sense to look at creating or refining a room that puts you in a positive headspace.
If you're looking to decorate your garden room to create your own "mood room" then you'll want to think about the vibe you're creating. Do you want to use bright, vibrant colours to feel rejuvenated, or cool, muted shades to help you relax? While this isn't a specific decor idea like filling it with plants or turning it into an office, it's a concept that puts you first.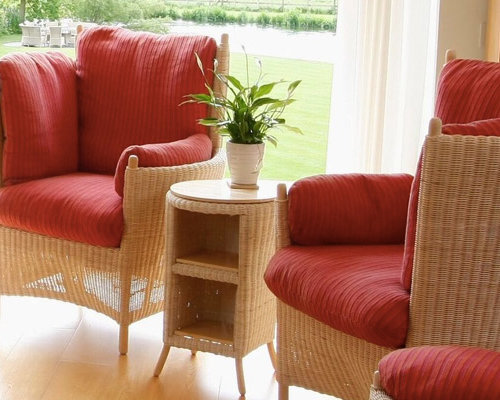 Decorate Your Garden Room with
Fair Trade Furniture
Perhaps the most popular and effective way to enhance your garden room is to decorate it with brand new furniture – and what better choice than Fair Trade Furniture! Our chairs, sofas, side tables and more will reinvent and reinvigorate your garden room to make it the best it can be.
Stylish, comfortable and sustainable, our furniture continues to be a popular choice for our valued customers right across the UK. Get in touch with our team for more advice on decorating your garden room and how we will help you to make the most of your space.