How To Modernise A Conservatory
Is your conservatory not quite pulling its weight when it comes to the overall look and feel of your home? You should have a trendy, comfortable space for you and your loved ones to enjoy all year round. If yours isn't doing what it needs to, you'll want to look at modernising it – ideally without breaking the bank or taking up too much of your precious time (when you could otherwise be relaxing in said conservatory).
Here at Fair Trade Furniture, we're all about making conservatories, summerhouses and garden rooms reach their full potential with our stunning range of furniture and accessories that give your space the look and feel it deserves. That's why we've put together this list of five top tips on how to modernise your conservatory to be the best it can be.
Conservatories are all about bridging the gap between the inside and the outside. Ideally, they're a comfy, cosy space where you can enjoy gorgeous views of your garden, while staying warm inside and safe from the elements. Why not take this further by adding some natural elements to your space and modernising it with a touch of green.
As you would expect, plants love the climate of conservatories and thrive in the conditions. Choose a few select plants that suit the look and feel of your space, and modernise your conservatory with their scent and natural vibrance that can't be found in any other way. They'll thrive in the natural light and fresh air – and you'll find yourself feeling similarly refreshed when you welcome the outside in and bring plants in to modernise your conservatory.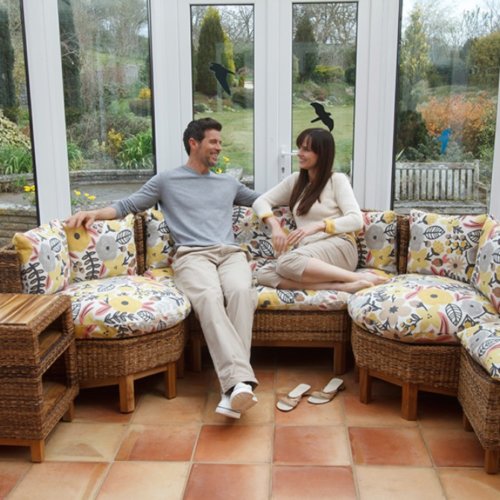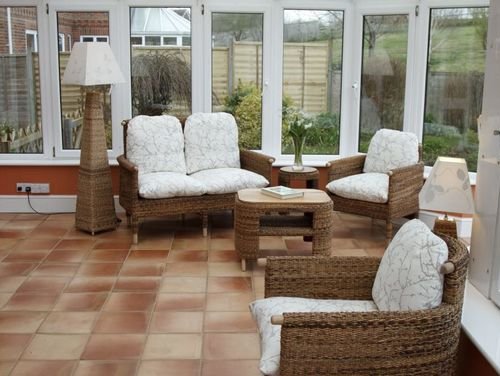 Set the mood with conservatory lighting to transform your space. Many of these spaces find themselves lit from a single light source directly above, which can feel overwhelming and isn't the most flattering for the room or anyone sitting in it. While you'll often be enjoying your conservatory in the daytime and therefore able to make the most of the natural light, if you want to sit out there at night, you'll want to think about the lighting options.
Modernise your conservatory with careful consideration of where you place lamps, spotlights or even LED coloured mood lights around the room to really set the tone. Stay in control of the lighting so you don't have to suffer beneath harsh, artificial-feeling glows that overwhelm you and your space. Create an atmospheric, dimly lit conservatory that suits you and is able to change with the seasons and the time of day, so you and your guests can relax comfortably.
One of the most popular ways to enjoy a conservatory is to sit and look out at a beautiful view. As you look out at your garden, is it everything you would want it to be? Don't let yourself get distracted by half-finished renovation tasks – you don't want anything to take away from your comfort as you try and relax.
The large glazed areas of a conservatory almost demand a stunning view to look out on. If you have the time, set to work on improving your garden so you have something to enjoy as you sit and look out. Short on time or limited by the options outside? Modernise your conservatory by creating a focal point inside your conservatory, perhaps by hanging a striking painting or creating a handmade mural with the family, so you have another feature to gaze out which will surely modernise your conservatory and make it even more unique.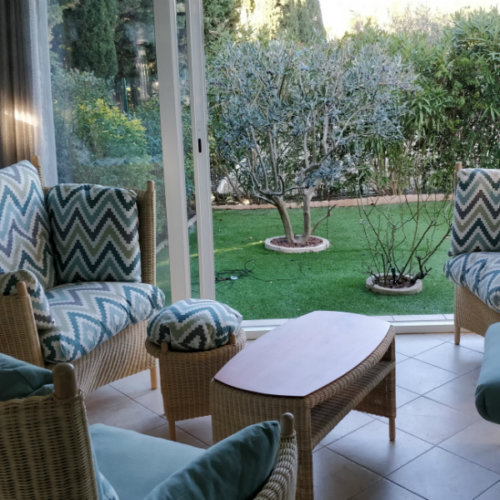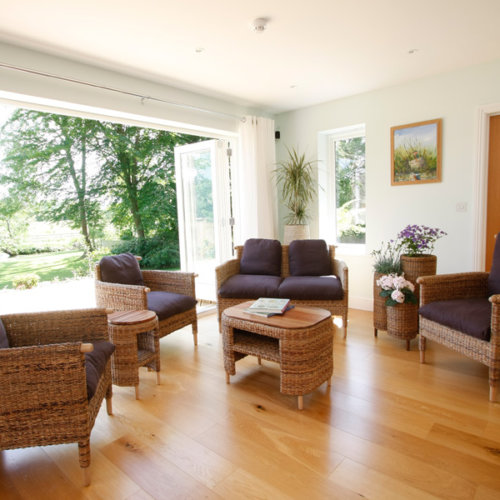 Once, conservatories might have felt like a completely separate room from the rest of a house. Now, we're all looking for more space, and moving house isn't an option for everyone right now – so we're turning our attention to improving instead. With a conservatory, you have a literal extension to your home right under your nose, so make sure you're using it as such.
The best way to modernise your conservatory in this way is by making sure the look and feel of it suits the rest of your home. It isn't separate; it's an important part of it. Look at the colours, furnishings and overall decor running through the rest of your home. Does it match the conservatory? If not, your extra space could look like a holdover from the previous owners or an unfinished renovation project. Don't allow it to let the rest of your home down. Modernise your conservatory to lift it up and shape the home of your dreams.
Relax in the Comfiest Furniture
While we might be a little biased, we believe this is the most important feature. Almost everybody wants to be comfortable in their conservatory, to have an extra space to escape to when the rest of the house is too hectic, too cluttered to enjoy in peace. That's why you need the right kind of chair or sofa to snuggle into and relax after a long, hard day and enjoy the view.
Here at Fair Trade Furniture, our sustainably sourced chairs and sofas are designed with your comfort in mind. Available in both standard and asymmetrical styles, they encourage you to settle in and truly relax. Plus, we offer a wide range of complementary pieces, such as footstools, tables and lighting, so we can help with some of the other ideas we've mentioned as well! When you're looking at how to modernise a conservatory, many people will agree that furniture is the most important element.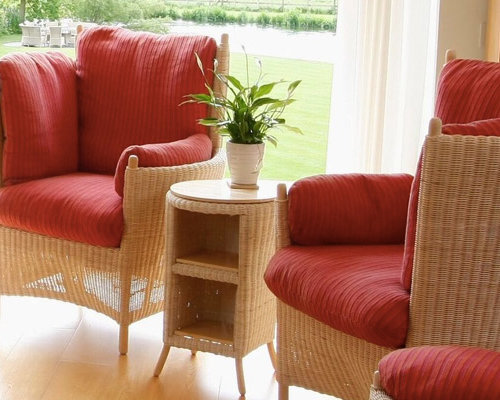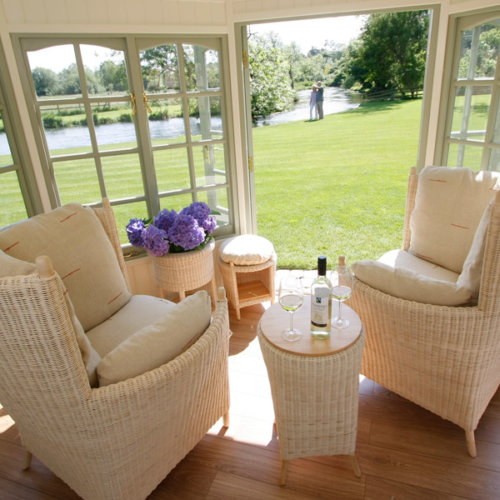 Modernise Your Conservatory with Fair Trade Furniture
Get in touch with our friendly team today to find out how you can bring your conservatory up to date with stylish, comfortable and Fair Trade furniture that will truly improve your home. Explore our online shop to see the range of styles available, and discover our trendy fabrics to suit your space and express your personality.
When you're ready, contact us and arrange a visit to our stunning showroom to see the pieces in situ, and let us help you to modernise your conservatory and get the most out of it all year round. We look forward to speaking with you soon!