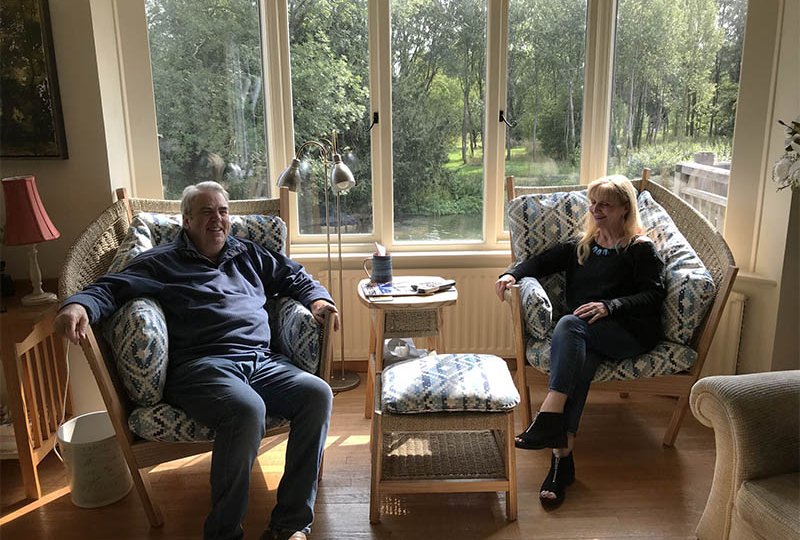 Here is our second profile of the lovely people who actually make our furniture, and who also benefit from your actual (or potential) investment in the Fair Trade model. This month we are focussing on Joni, carpenter and general Mr Fix-It with Pondok Kayu Tropis, one of our two partners on Java. PKT's General Manager Tommy Fredrikkson describes him as their Key Man…
Joni's answers to our questions
1. How long have you been working for Pondok Kayu Tropis?
I have been working with Pondok Kayu Tropis for about 7 years. Before I started working here, I was working in a shrimp factory.
2. What does your job involve?
I started at Pondok Kayu Tropis as an assistant carpenter, and when the Fair Trade Furniture group was formed I was given the job of supporting Tommy and project managing the furniture from start to finish.
3. What are your main responsibilities when it comes to the Fair Trade Furniture orders?
I am responsible for selecting, preparing and grading the wood: this means deciding how to cut the logs at the sawmill, and deciding which planks go to which furniture parts. I also help our bandsaw guy with all the cutting.
I provide our workers in the back at the planing machines all the information about where the wood is being used, so they can deliver all components to our carpenter sections in the correct sizes and quantities.
I am also responsible for selecting the outside wood for the seatframes and the best wood for the tabletops. I also like to do the finishing touches to all tabletops, before they are varnished.
4. What makes PKT different from other places of work?
The difference from Pondok to other places is the freedom we have here!
No check-in clock and we can stay away for a day or two if we have something important to do for or together with our family.
5. What do you particularly like about working for PKT?
Really enjoy working with the system we have created at PKT from identifying wood through to labeling the final product.
The family feeling we have here, is very important to me and hard to find elsewhere.
6. What are the most important things in your life apart from work?
Well, to me the most important thing outside from Pondok, is to find new ways to improve the life for me and my family… create a better economic situation.

Additional comments from PKT's General Manager Tommy Fredriksson
Joni is "THE ONE" guy behind all of our products! My absolute right hand. He is easy to communicate with! Understands quickly how I think, what I want.
He knows exactly, how and in what sizes we can use the wood down to the scrap leftovers.
To select outer seatframes and tabletops takes a very very good eye! Few people have this!!
Joni, is in charge of all marking and packaging of the different models, making our weavers lists and finally, the head man when the containers are being loaded…that is a "KEYMAN"!
Outside the factory, well and inside too, Joni is an entrepreneur! He supplies phonecards to all of our workers! With money earned from his work with PKT, he has invested in his own little shop in town, where he sells phonecards etc.
When it is time for the muslim holidays, he and a couple of guys from our factory put together some money, use our car and go to the Fireworks supplier in Semarang to fill the car with "explosives" bringing them to Kendal to sell! Standing out in the streets or selling out of Joni's shop!
Joni's name in Indonesian is Saeful. He is 33 years old, and married with one child.